Department of Behavioral Sciences and Social Medicine
Vision:
The Department of Behavioral Sciences and Social Medicine will transform behavioral and person centered science and scholarship in 21st century medical education - facilitating improvements in the health and well-being of individuals, their communities, and especially the underserved.
Mission:
The Department of Behavioral Sciences and Social Medicine investigates and emphasizes the influence of individual, interpersonal, and community factors on health, in the context of behavior, social, and societal forces. Our work integrates community partnership with principles and methods from the behavioral and social sciences and bioethics to promote health, especially for the underserved. This is demonstrated through:
practice based teaching and training in bioethical and biopsychosocial aspects of health;
conducting cutting edge interdisciplinary research and scholarship that generates knowledge leading to improvements in interventions, healthcare practice, and health outcomes;
and service activities that support and advance our professions and improve health for individuals and communities.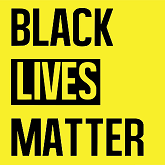 Department Spotlight
Hear Dr. Floyd B. Willis of Mayo Clinic in Jacksonville discuss this topic during a free Facebook Live event, November 5, 2020 from 7-8:15PM.

Frank "Andy" Kozel will serve as co-director of the FSU Mood and Anxiety Center of Excellence, and as medical director of FSU BehavioralHealth at Apalachee Center.

Nicole Ennis received a $356,000 grant to assess the effect of medical marijuana on response time, attention, and executive functions in people 50 and older.

Comments from Les Beitsch, chair of the Department of Behavioral Science and Social Medicine, were included in a recent Associated Press article about Florida's public health…

Amid the COVID-19 pandemic, department chair Les Beitsch is one of the 15 panelists advising the ACC as the conference contemplates potential health and safety concerns of…

"There has been a lot of worry that loneliness would increase dramatically because of the social distancing guidelines and restrictions," said lead author Martina Luchetti, an…

The College of Medicine has named Frank "Andy" Kozel the Mina Jo Powell Endowed Chair in Neurological Sciences. Kozel also will serve as a professor of psychiatry in the…

In spite of COVID-19 travel restrictions, Dr. Leslie Beitch held audience with our Canadian friends to the north when he was interviewed June 26, 2020 by guest host Greg Brady…

During the third week in June, Florida saw a record setting spike in daily reported new cases. This had many asking how bad can the resurgence become as the state continues…

Dr. George Rust, clinician, professor and Director of the Center for Medicine and Public Health, was asked recently for comment on a newly proposed task force that would…

The Atlantic Coast Conference (ACC) announced its COVID-19 Medical Advisory Group, which includes one representative from each of its 15 institutions, including Dr. Leslie…

While, "no sane person feels good during a global disaster," during the COVID-19 pandemic, there are coping techniques that confer protective factors, offered Drs. Heather…

As the magnitude of the coronvirus outbreak came into focus, the media has reached out to experts in public health to gain a perspective on the appropriate response to the…

Dr. George Rust, Professor at the FSU College of Medicine, Department of Behavioral and Social Sciences and Director of FSU's Center for Medicine and Public Health, shares his…

Dr. Rust's Mentee, Charles Fleischer MD who is an assistant professor in the Department of Family Medicine and Rural Health, was awarded a $20,000 First-Year Assistant…

TCC's President Murdaugh has agreed to designate three acres of land on the southwest edge of the TCC campus as the museum's home site

Leon County is set to become only the second county in Florida with a clean needle exchange program intended to reduce the transmittal of blood-borne infections and promote…

In an article for the Tallahassee Democrat, Tomeka Norton-Brown, project coordinator for ACTS 2 wrote, "Caregivers are some of the strongest people I know. They're dedicated,…

Dr. Leslie Beitsch, Professor and Chair of the FSU College of Medicine, Department of Behavioral Sciences and Social Medicine co-authored an article that was selected as one…

College of Medicine researchers Samantha Goldfarb, Gregg Stanwood, Heather Flynn and Devon Graham shared insights from biomedical, clinical and policy perspectives on opioid…

Carolyn Blue, Senior Administrative Assistant in the Center for Translational Behavioral Science received 2019 Outstanding Mentor Award from the Tallahassee Future Leaders…

The College of Medicine's 'What if?' questions could help Florida communities tackle cancer disparities.

Heather Flynn, professor and vice-chair at the FSU College of Medicine was recently appointed to the statewide Opioid Taskforce.

Dr. Yolany Martinez Hyde, assistant professor in the Department of Behavioral Sciences and Social Medicine is the first woman to win the National Poetry Prize at the Los…

With an $800,000 grant, George Rust seeks to help Florida communities find out why specific cancer disparities exist — and then encourage them to do something about it.

Les Beitsch and Associate Professor of Geography Christopher Uejio will partner with researchers from Tulane University to examine how infrastructure damage and exposure to…

Dr. Pascal Jean-Pierre received a $48,000 grant from the FSU MRI Oversight Committee in March and a second award of $13,000 from the Council on Research and Creativity in May…

Dr. Joseph Gabriel of the Department of Behavioral and Social Sciences, along with Dr. Matthew Crawford of Kent State University collaborated to produce an important new work…

Javier Rosado and Tatiana Fernandez wrote a children's e-book focused on stressors children from migrant families face.

First-year students from the Florida State University College of Medicine will board buses this Friday and fan out across North Florida and southwest Georgia to explore rural…

The African-American Alzheimer's Caregiver Training Conference is scheduled from 10 a.m. to 4 p.m. June 29 at the Old West Enrichment Center in Tallahassee. The free Saturday…

Dr. Julia Sheffler was awarded $50,000 through the Clinical Translational Science Award (NIH Award Number UL1TR001427) for her project, "Early phase feasibility trial:…

Celina Meyer, a DIS undergraduate student in the Center for Translational Behavioral Science (CTBScience) was awarded a 2019 Garnet and Gold Scholar Society IDEA Grant.

Most people are familiar with the term "brain dead" and its implications for taking a person off life support or for organ donation. Fewer people know the history and current…

On February 13, 2019 Visiting Scholar Dr. Piotr Nowak presented the lecture, "The Death of an Organism vs. Death as an Irreversible Loss of a Human's Moral Status".

A recent study by Associate Professor Angelina Sutin has determined that loneliness has a connection to an increased risk of dementia in older adults over the age of 50.

Patricia Babcock, who served as co-director of the College of Medicine's Center for Behavioral Health Integration since 2016, has been named deputy secretary of the Florida…

It's one of the nagging questions of our time: Why is medicine so expensive? In fact, that's the headline for an essay in the Feb. 21 New York Review of Books in which…

Research conducted by Angelina Sutin and Antonio Terracciano suggests that specific aspects of an individual's personality is directly related to their beliefs about others'…

Angelina Sutin received a $3.8 million grant from the National Institute on Aging of the National Institutes of Health. For the next five years, she'll be studying midlife…

A new grant from the Health Resources and Services Administration aims to improve maternal mental health outcomes by increasing screening rates and patient access to treatment…

Dr. Patricia Babcock's work this past Spring with the Florida Department of Children and Families' child protective services investigators is featured in the Fall 2018 FSUMED…

A new Florida State University College of Medicine study involving data from 12,000 participants collected over 10 years confirms the heavy toll that loneliness can take on…

A New York Times article sites Dr. Sutin's research.

Dr. Rust has taken over the Center for Medicine and Public Health from its Founding Director, Dr. Les Beitsch.

Support the African-American Alzheimer's Caregiver Training program!
To search and apply for job openings within the Department of Behavioral Sciences and Social Medicine, visit the Florida State University Office of Human Resources>Browse Job Openings.  
If you are a current FSU employee, you must apply by logging into myFSU and navigating to Human Resources>Job Opening Search/Application.

Applicants are required to complete the online application with all applicable information.