Division of Research & Graduate Programs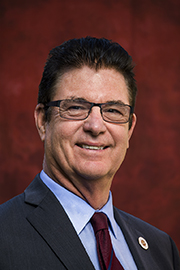 The College of Medicine has a robust collaborative research culture that translates into strengthening the health and welfare of our communities, especially to elder, rural, minority, and underserved populations. Our innovative research encompasses the spectrum from basic molecular processes to the study of ourselves and how we interact with communities. It is a dynamic research agenda in biomedical science, autism, behavioral sciences and social medicine, clinical research, geriatrics, family and rural health, and patient safety, among other areas. We provide multiple research cores and support services that ensure our continued growth in extramural funding and impact. We provide a broad training experience for our graduate, professional and medical students that will continue to grow. Please explore our website for information and opportunities that allow you to interact with us.
 The Division of Research & Graduate Programs is under the leadership of the Senior Associate Dean for Research Dr. Jeffrey Joyce, who is the primary liaison between the departments and the Dean, as well as the FSU Vice President for Research in all matters related to research direction, administration, and integrity. As a Carnegie I Research Institution, the university provides a rich research environment. In addition to collaborating with basic science and psychology faculty from FSU's College of Arts & Sciences, medical school researchers share resources and expertise with the College of Engineering, School of Computational Science & Information Technology, the Pepper Institute on Aging & Public Policy, and the National High Magnetic Field Laboratory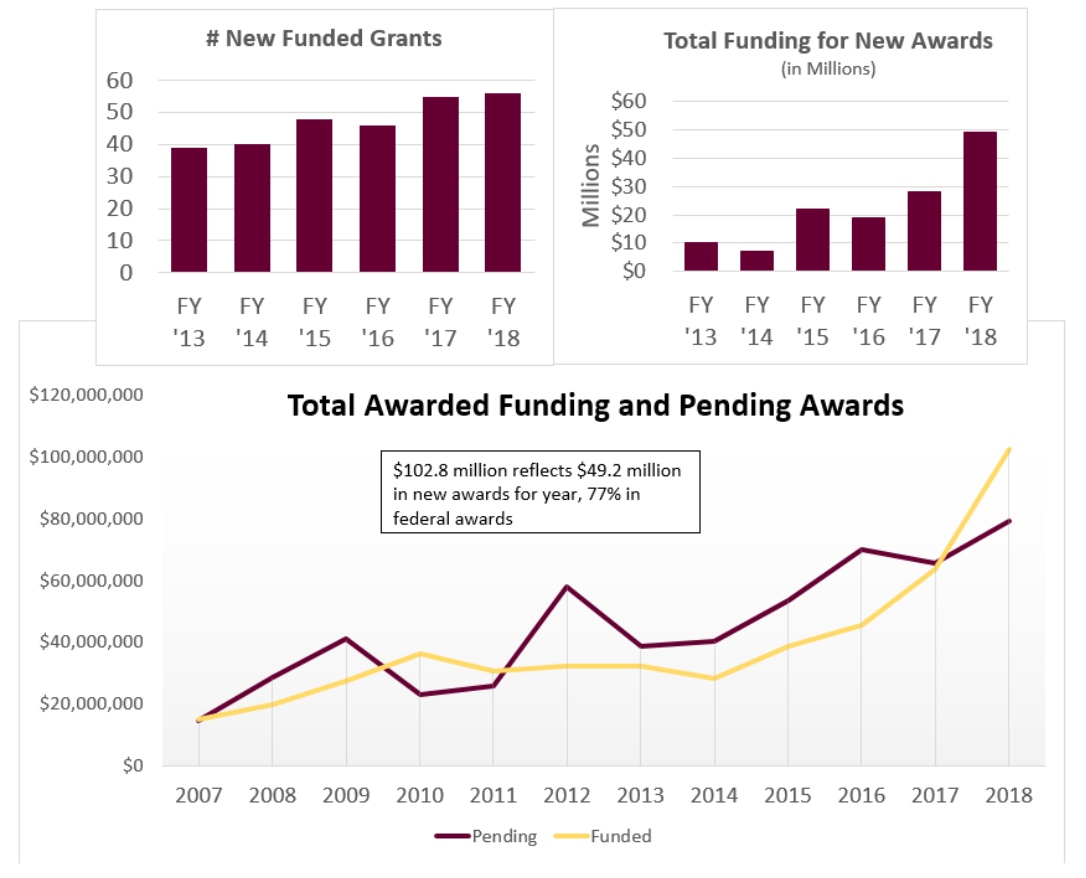 Total Contract and Grant Awards by Fiscal Year
In the Spotlight
The Nature Journal of Science has released an expert guide to applying for and being successful with NIH grant proposals.

On August 7, 2017, Inside Higher Ed posted an essay by Victoria McGovern titled "Writing Successful Grant Proposals".
---
FSU Summer Research Fellowships for Medical Students
Hear from current students as they share why you should consider applying for the Summer Research Fellowship program.