The Chapman Humanities and Arts in Medicine Program (CHAMP) seeks to enhance the intellectual and emotional environment at the Florida State University College of Medicine through extracurricular arts and humanities programming. Program offerings encourage reflection on core human values in medicine that are essential to providing humane, empathetic, and ethical care. Additionally, CHAMP aims to educate students on the value of art and creativity as a catalyst for achieving healthier lifestyles for both patients and healthcare professionals. Engaging in the act of creating art, music, and literature teaches students to be self-reflective which in turn bolsters resilience, improves mental health, and lowers the risk of physician burnout.
Current programs operating through CHAMP include the College of Medicine's literary arts journal, HEAL: Humanism Evolving through Arts and Literature; the student organization Humanities and Medicine; and the student-led community outreach group, Arts in Medicine.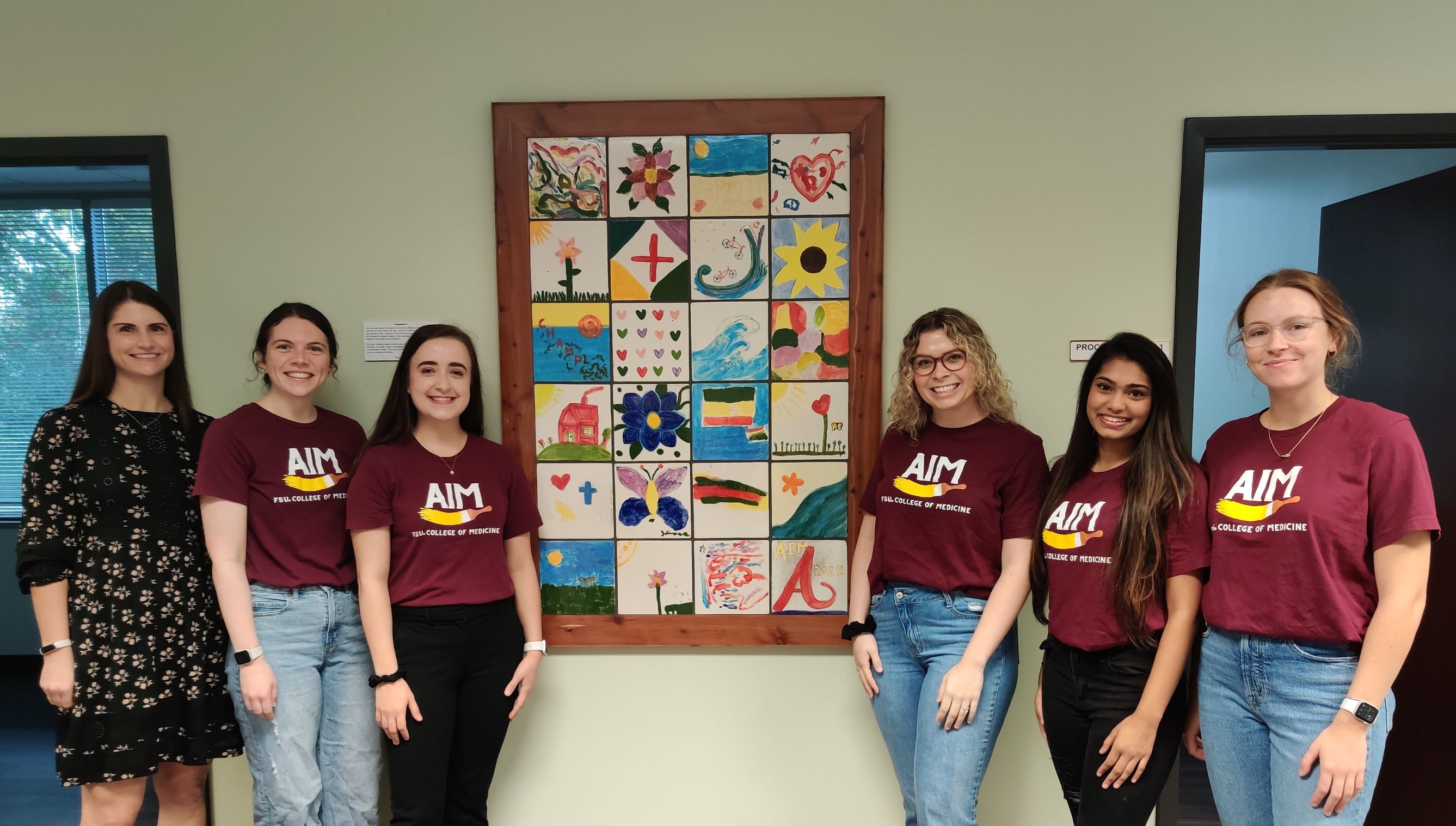 Read more about this mural project.
PAST EVENTS