About the Division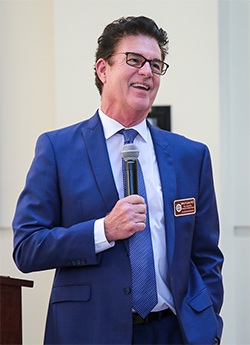 The FSU College of Medicine has a dynamic research portfolio that goes from the genetic level to the rural communities we serve. We have had a rapid growth in research expenditures, faculty, and resources to support our research impact. The Division of Research & Graduate Programs is under the leadership of the Senior Associate Dean for Research, Dr. Jeffrey Joyce, who is the primary liaison between the departments and the Dean, as well as the FSU Vice President for Research in all matters related to research direction, administration, and integrity. As a Carnegie I Research Institution, the university provides a rich research environment. The faculty collaborate extensively with their colleagues across the university. With the award of the UF-FSU partnership Clinical Translational Sciences Award we are continuing our investment in infrastructure such as the Network for Clinical Research and Training, K Scholar Program, and Centers that support research that improves the health of the Big Bend Community.
Office of Research Administration (Med-RA)
Among other duties, the primary roles of this office are to assist CoM personnel with sponsored project proposals while in the pre-award phase, and to collect and report research and sponsored projects metrics. For further information.