Who We Are
---
The Department of Behavioral Sciences and Social Medicine (BSSM) is an interdisciplinary department that contributes to the mission of the College of Medicine through research, teaching, and service. We emphasize the influence of individual, interpersonal, and community factors on health, in the context of social and societal forces. Our work integrates community partnership with principles and methods from behavioral sciences, social sciences, and the humanities to advance knowledge and promote health, especially for the underserved.
Our commitment to the mission of FSU COM is demonstrated through:
Classroom and practice-based teaching, mentoring, and other educational efforts.
Service activities that support the COM, advance our professions, and improve the health of individuals and communities.
Conducting cutting edge research that advances knowledge and leads to improvements in interventions, healthcare practices, and health outcomes.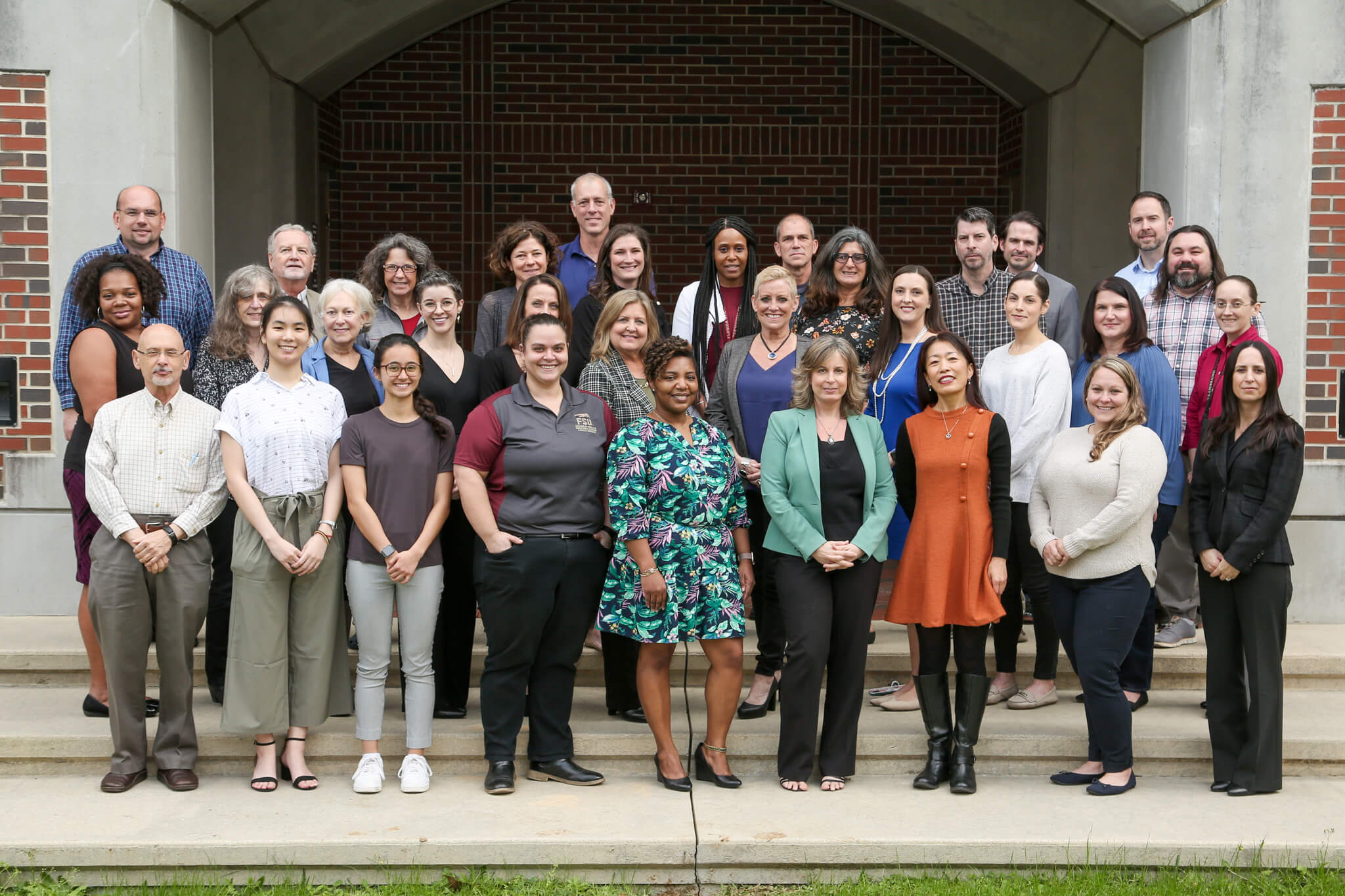 Teaching
Teaching is a core area where BSSM works to promote the mission of FSU COM. Members of the department teach regularly in courses at the College of Medicine—some serve as course directors, others facilitate discussion groups and give lectures, and some offer electives such as medical Spanish. Members of BSSM also serve in a variety of other teaching and mentoring roles, whether at the College of Medicine, the regional campuses, affiliated institutions, or other departments at FSU.

Service
Service is an important way in which members of BSSM advance the mission of the College. Faculty and staff members serve on numerous committees that advance the mission, work with mission-based student service learning groups such as FSUCares, and promote the mission through service activities in professional organizations.
Members of the department are also active in a variety of community, advocacy, and governmental organizations that promote the mission. Some also provide direct services to promote the health of underserved Floridians, including AHEC tobacco cessation training programs, bioethics consults, and mental health services.
 
Research
Members of BSSM conduct cutting-edge research and scholarship, much of which is mission driven. Areas of research focus include chronic illness and conditions, health disparities, mental health, substance use and addiction, health care law and policy, and the conceptual foundations of science.

We draw on a wide variety of research methodologies in our work, including intervention development and implementation science, policy and program evaluation, comparative effectiveness research, and historical and bioethical scholarship. Members of the department published 29 articles and book chapters last year.

BSSM is also leading an effort to grow patient-centered outcomes research (PCOR). The goal of PCOR is to engage patients and other stakeholders who affect and are affected by health research in all aspects of the research process, from deciding what to study, how to study, what to measure, and how to engage the community in dissemination and use of research findings. PCOR helps people and their caregivers communicate and make informed health care decisions, allowing their voices to be heard in assessing the value of health care options.

The goals of the current effort are to significantly improve the ability of the FSU COM community and its partners in patient-centered research; to create infrastructure that will support PCOR; to increase the meaningful engagement of community stakeholders, including clinicians, in research; to create mechanisms that will foster and sustain collaborations and research productivity; and to bring in disciplines unrepresented health-related research.
---