Flynn Maternal Mental Health Program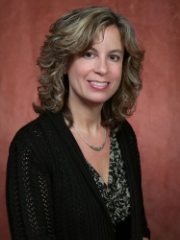 Heather A. Flynn, Ph.D. is a clinical psychologist and Associate Professor & Vice Chair for Research at the Florida State University College of Medicine in the Department of Medical Humanities and Social Sciences. Dr. Flynn's research is focused on improved identification and treatment of depression in women, especially around the time of childbearing. Her studies are specifically aimed at developing and testing psychotherapeutic treatments for depression around the time of pregnancy, and on examining the impact of depression remission on obstetrical and infant outcomes. She has published over 50 peer-reviewed scientific journal articles and has received federal and private funding for her research since 1999. Dr. Flynn is also conducting projects focused on advancing the field both nationally and in the state of Florida through facilitating collaborative research networks to enhance synergy among experts in depression and related chronic illnesses. She is the Chair of the Women & Mood Disorders Task Group within the National Network of Depression Centers. She also holds an Adjunct Associate Professor position in the Department of Psychiatry at the University of Michigan. She is also a trainer and supervisor in behavioral interventions such as Motivational Interviewing and Interpersonal Psychotherapy.
---
Sarah O'Dell, MSW, is a researcher in the Department of Behavioral Sciences and Social Medicine at the College of Medicine. She has a background in mental health and is focused on improving perinatal depression treatment, engagement and outcomes.