Community Service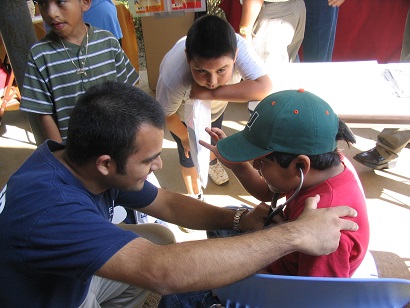 The target populations that we serve are largely underserved with very poor health outcomes and indicators. All students spend the first two years at the main campus in Tallahassee (Leon County) and participate in required clinical experiences in the surrounding counties of Gadsden, Taylor, Jackson, Jefferson, and Madison. Recent research has shown that these counties have some of the worst health indicators in the state of Florida. The overall health outcomes in these counties ranks from 41st to 65th among Florida's 67 counties, according to CountyHealthRankings.org.
These outcomes include high rates of unhealthy behaviors such as smoking, obesity and teen birth rates; poor social and economic factors such as low high school graduation and employment rates; and health professional shortages. During the third and fourth years of increased clinical experience, FSUCOM students work with community physicians, hospitals and clinics that also serve these underserved populations. Medicaid and uninsured patients make up at least 27% of the population seen by our students.
The entire college participates in the annual Healthcare for All Week sponsored by the Medical Student Council. This program is devoted to raising awareness and understanding of the challenges faced by millions of Americans who are uninsured or underinsured. The week-long event consists of a variety of events (speakers, movies, discussion groups) hosted at the College of Medicine in the afternoons and/or evenings.