Research & Scholarly Activity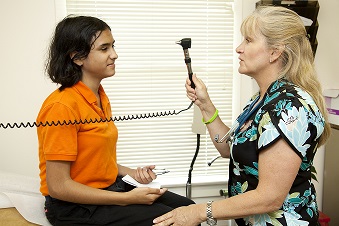 Research and scholarly activity is a prominent focus in the Department of Family Medicine and Rural Health. Faculty collaborate with students, faculty in other departments, and the College of Medicine Office of Medical Education to create descriptive presentations and scholarly reviews and regularly present at national and regional meetings. Selected departmental medical education research projects include:
Admission predictors of students selecting careers in primary care and rural medicine
Human trafficking knowledge among healthcare professionals
Improving health outcomes in a transitional housing community
Medical residents' and practicing physicians' e-cigarette knowledge
Racial and ethnic disparities in infant mortality
Student opinions about rural health and medicine
Qualitative evaluation of clinical preceptorship in a pipeline to medicine program
Department faculty also serve as research mentors for the post-baccalaureate Bridge Program and are research mentors for the Florida State University College of Medicine Summer Research Fellowship. The department offers a fourth-year month long structured research elective as well.