FSUCares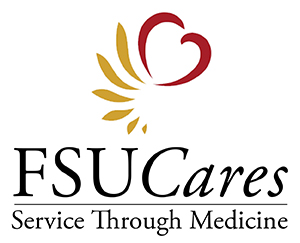 FSUCares is a dynamic medical student organization devoted to helping the underserved and underprivileged populations both locally and internationally. Our mission is to provide health services, including medical care, education, and counseling to those people who would not otherwise have access to care while providing an interactive, clinical learning environment for FSU College of Medicine students.
We pride ourselves on local outreach because we realize that there are people who are in need of medical help right in our own backyard! FSUCares has established a partnership with local organizations such as Neighborhood Medical Center, Panhandle Area Educational Consortium, and Maryland Oaks Crossing. Local activities include the annual Migrant Health Fair in Gadsden County, health outreach at the Panhandle Watermelon Festival, and providing care to health screenings to individuals at the Kearney Center and North Florida Homeless Vetrans Stand Down.
Our international and state medical outreach focuses on a rural village in Filipinas, Panama, and migrant farm workers in Immokalee, Florida, where Florida State College of Medicine has a health education site. The goals of our medical outreach programs are to focus on the unique public health factors that influence different cultures in order to expose and prepare future physicians for the ever-changing face of medicine and society.

FSUCares' annual service learning trip to Immokalee, FL is an excellent opportunity for students to provide health screenings to the migrant workers of the community. Students…