Family Medicine Clerkship BCC 7175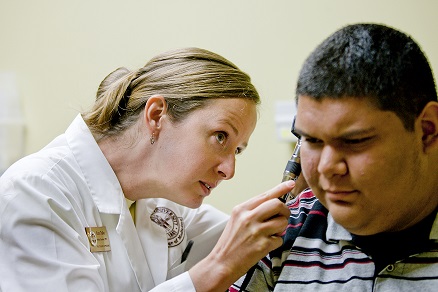 COURSE OVERVIEW
The Family Medicine Clerkship is a structured community-based experience in Family Medicine. Students will be exposed primarily to ambulatory care during this Clerkship, and will provide clinical care to patients under the direct supervision of a practicing Family Physician designated as Clerkship Faculty. Students will have an opportunity to care for patients of all ages with a broad range of conditions commonly seen in the outpatient setting, with an emphasis on prevention and care of the patient in the context of family and community. Students will participate in the Clerkship in either a 6-week block or through the Longitudinal Integrated Curriculum.
FACULTY ADMINISTRATORS
George Bernardo, MD, Education Director/Clerkship Director, Daytona
Julia Weeks, MD, Clerkship Director, Tallahassee
Melodie Mope, MD, Clerkship Director, Orlando
Hillary Hultstrand, MD, Clerkship Director, Pensacola
Carlos F. Rodriguez, MD, Clerkship Director, Sarasota
Nancy Baker, MD, Clerkship Director, Ft. Pierce
Calvin Reams, MD, Administrator, Thomasville
John D. Byrd, MD, Administrator, Marianna
There is also a host of clerkship faculty at each regional campus and at Rural Track sites in Marianna and Immokalee.