Cost of Attendance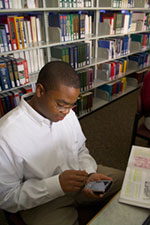 Student budgets are not finalized until the University Board of Trustees establishes tuition charges at their July meeting. This web site provides budget information for the current year. This information will be updated annually after tuition charges are established each July.
Would you like to:
pay only $800 per semester for housing with perks?
live right across the street from the Medical School?
save up to $6,000.00 a year off the cost of attending FSU College of Medicine?
eliminate parking headaches?
If this caught your attention, get more in-depth information about the Southern Scholarship Foundation.