Meckes Lab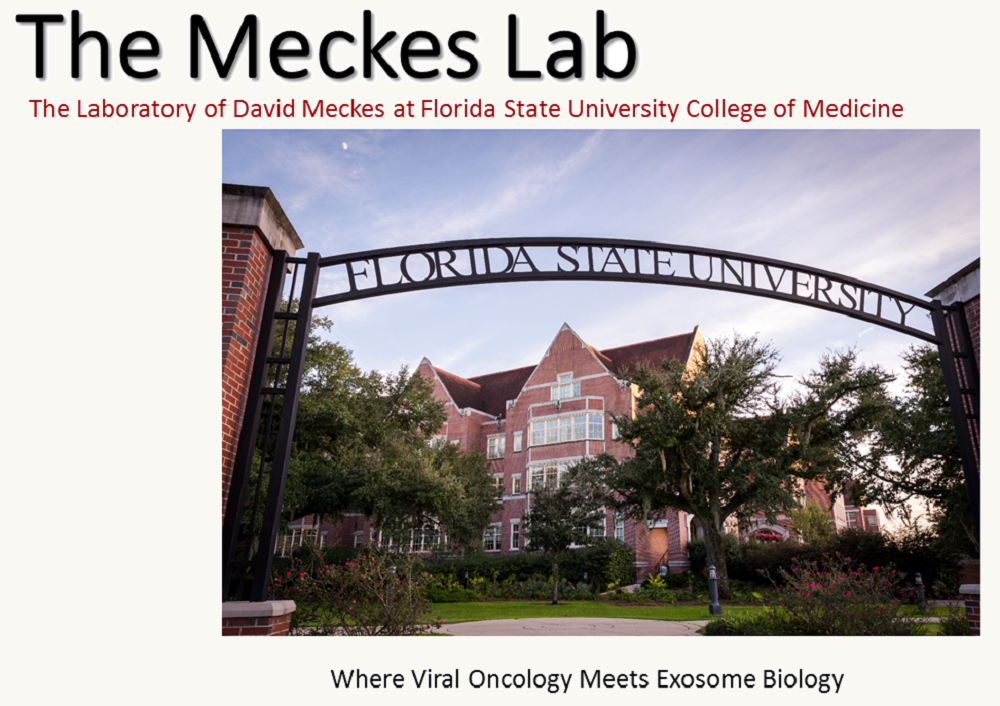 News
June 2017

The Meckes lab has moved to a larger lab space on the third floor (COM 3360). Now Dr. Meckes can have his own lab bench again! His new office number is 3350-J.  

May 2017

Dinagni Nkosi, Sara York, Stephanie Hurwitz, Li Sun, Mujeeb Cheerathrodi, and David Meckes attended the International Society of Extracellular Vesicles meeting in Toronto. Dr. Meckes gave a talk titled "The EBV LMP1 interactome contains ESCRT-dependent and -independent extracellular vesicle sorting proteins". Students and postdocs from the Meckes lab present posters on their research. Thanks to Dr. Sun some of us enjoyed Chinese hot-pot in Chinatown for the first time.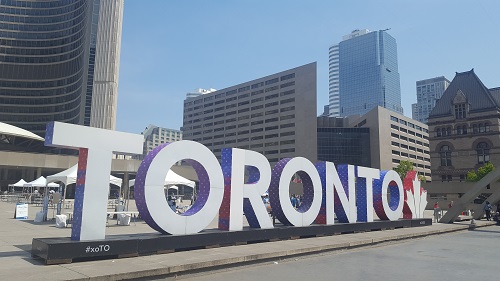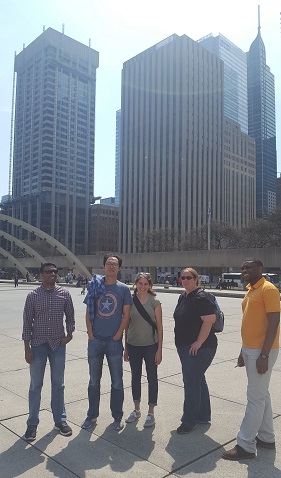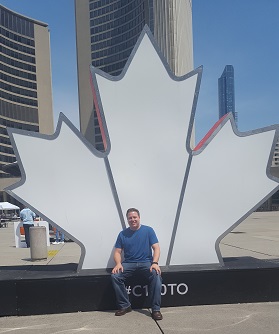 Marius Kostelic graduated with honors in Biochemistry. The title of his thesis is "Modification of exosomes due to Epstein-Barr virus oncoprotein LMP1". Marius will pursue his Ph.D. in Chemistry at the University of Arizona starting in the fall.
 
MD/PhD student Stephanie Hurwitz graduated with a PhD in Biomedical Sciences and returned to the 3rd year of medical school. Stephanie received the Outstanding Senior Graduate Student Award at the FSU College of Medicine and a national P.E.O. Scholar Award.
April 2017

Allie Donlan presented her work at the WIMSE Symposium and received the "Best Overall Presentation Award"! Congratulations Allie! Allie will graduate this summer with a B.S. in Biology and will attend the Ph.D. program in the Department of Microbiology, Immunology, and Cancer Biology at the University of Virginia.
March 2017

Dinagni Nkosi and Allaura Sherman have joined the Meckes lab for their dissertation work!
Marius presented a poster of his honors thesis work at the undergraduate research symposium titled "Modification of exosomes due to Epstein-Barr Virus oncoprotein LMP1".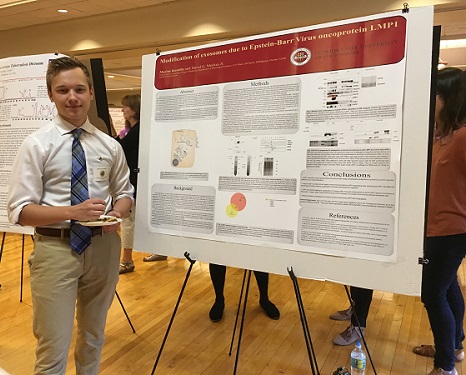 February 2017

The FSU COM hosted the Life Sciences Symposium and this year's theme was "Fighting the invisible Enemies: Host-Pathogen Interactions in Infectious Diseases." An impressive list of speakers included many leading national and international scientists.
David Meckes was awarded a grant from the Florida Department of Health to identify biomarkers in fetal exosomes present in the maternal circulation for the detection of Zika virus infected fetuses and associated diseases.
January 2017 
 
Li Sun has joined the Meckes lab. Dr. Sun did his graduate work Institute of Biophysics, Chinese Academy of Sciences and postdoctoral training in Dr. Yi Ren's lab before moving to the Meckes lab.

July 20, 2016
 
Mujeeb Cheerathodi has joined the Meckes lab. Dr. Cheerathodi did his graduate work at the University of Vermont and obtained postdoctoral training at MD Anderson Cancer Center before coming to FSU. Welcome Mujeeb! 
 
July 13, 2016
 
Stephanie Hurwitz published a paper in the Journal of Extracellular Vesicles. In this manuscript, we characterized vesicle secretion across the NCI-60 panel of human cancer cells and identified gene targets associated with the amount of vesicles produced. CRISPR/Cas9 knockout of one target, CD63, resulted in a decrease in small, exosome-sized vesicle secretion. Overall, these observations reveal new insights into genes involved in exosome and microvesicle formation, and may provide a means to distinguish EV sub-populations. This study offers a foundation for further exploration of targets involved in EV biogenesis and secretion. 
Link to article
June 19-22, 2016

Stephanie Hurwitz and David Meckes presented work at the Keystone Symposia on Exosomes/Microvesicles: Novel Mechanisms of Cell-Cell Communication. This conference was held in beautiful Keystone Colorado.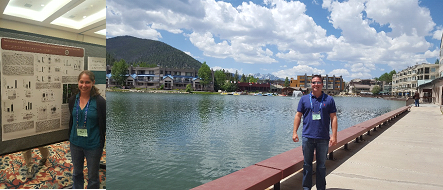 April 15, 2016
 
Dingani Nkosi was accepted into the Biomedical Sciences Ph.D. program. Congratulations Dingani!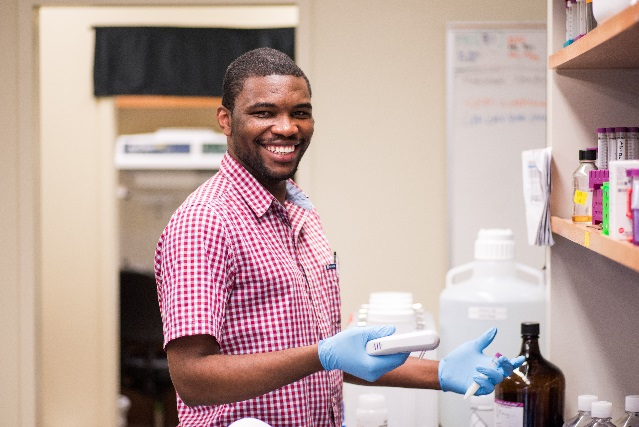 April 12, 2016
 
Mark Rider published a paper in Scientific Reports. In this study, we describe a method for purifying exosomes and other extracellular vesicles by adapting methods for isolating viruses using polyethylene glycol. This technique, called ExtraPEG, enriches exosomes from large volumes of media rapidly and inexpensively using low-speed centrifugation, followed by a single small-volume ultracentrifugation purification step.
April 7, 2016
 
FSU medical student Raye Ng was awarded a summer research fellowship to work in the Meckes lab! Congratulations Raye!
 
April 5, 2016
 
Antonia Velcheva and Allie Donlan presented their work at the Women in Math, Science, & Engineering Program (WIMSE) Research Symposium.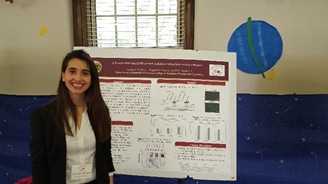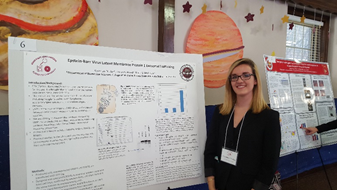 April 1, 2016
David Meckes was awarded a five year grant from the National Cancer Institute to study how Epstein-Barr virus alters the components and functions of exosomes.
 
March 10, 2016
 
Sara York has officially joined the Meckes lab as a graduate student. Sara obtained her bachelor's degree from SUNY ESF and her MPH from USF. She worked as a Biological Scientist in the Virology Department of Health Bureau of Public Health Laboratories in Tampa prior to coming to FSU.
 
January 27, 2016
 
Mark Rider was awarded a Postdoctoral Travel Award to attend the Proteomics Course at Cold Spring Harbor. Congratulations Mark!