Lab Members

Postdoctoral Fellows
Li Sun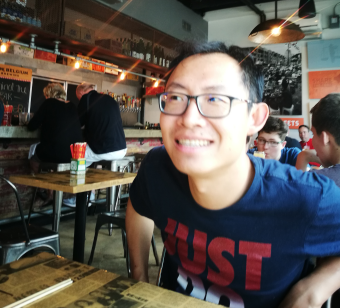 Li Sun obtained his B.S. in bioengineering in 2004 from Beijing Institute of Technology in China and his Ph.D. in biochemistry and molecular biology in 2013 from the Institute of Biophysics, Chinese Academy of Sciences. Dr. Sun was a postdoctoral fellow in Dr. Yi Ren's lab at FSU for three years before joining the Meckes lab. In the Ren lab Li studied the functions of macrophage exosomes in inflammation following spinal cord injury. His current projects in the Meckes lab include studying the functions of exosomes in manipulating macrophage functions and the identification of exosomal miRNA using deep sequencing technologies. He is also interested in engineering exosomes to deliver specific cargo to target cells.
Graduate Students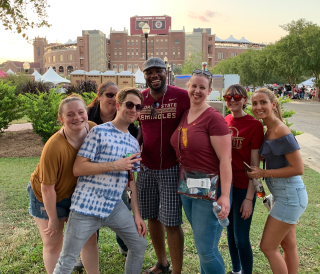 Allaura Sherman Cone
Allaura Sherman Cone completed her B.S. with honors in biology at Florida State University. As an undergraduate in Dr. Hengli Tang's lab, her research focused on the effects of interferon during Zika virus and dengue virus infection. Following graduation, Allaura decided to stay in Tallahassee and continue her education in the Biomedical Sciences Ph.D. program at the FSU College of Medicine. After personally seeing the effects of cancer, along with her interest in virology, Alluara chose to join the Meckes lab to study how viruses cause cancer. Her current focus in the lab is studying the role of RabGTPases in exosomal sorting of the Epstein-Barr virus oncoprotein LMP1. In her free time, Allaura enjoys reading, relaxing with friends, going to the beach and museums.
Monica Abou Harb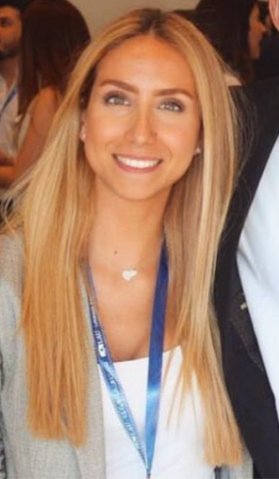 After completing her B.S. in biology at Lebanese American University (LAU), Monica Abou Harb obtained her M.S. in Molecular Biology at LAU where her research focused on understanding the underlying mechanisms of resistance of acute myeloid leukemia cell lines and the activation of autophagy through the inhibition of the MAPK pathway. While obtaining her M.S. she concurrently taught laboratory courses at LAU and became Red Cross certified. She was then excited to take her experience in laboratory scientific research and teaching and translate it into captivating and resourceful data collection and analytical skills. This led her to pursue her Doctoral degree in Biomedical Science in Dr. Meckes's lab at Florida State University where she studies extracellular vesicle associated PD-L1 in EBV-associated cancers. Her interests in research gravitate towards targeted cancer therapeutics. Explicitly, selective targeting of tumor cells that may have developed resistance in addition to determining the molecular mechanisms that underlie these cancerous processes.
Leanne Duke

Leanne Duke completed her B.S. in Biochemistry with honors at Florida State University. As an undergraduate she worked in the lab for two years successfully defending an honors thesis on the role of tetraspanin CD9 in extracellular vesicle biogenesis and trafficking in Epstein-Barr virus. Following graduation, Leanne participated in a summer internship at the United States Army Institute of Surgical Research in San Antonio, TX.  There she studied mesenchymal stem/stromal cell-derived EVs in a rat model of smoke inhalation-induced lung injury. She is continuing her education, following her acceptance in the Ph.D. program in Biomedical Science at the FSU College of Medicine.  She hopes to continue research in the Meckes lab on the tetraspanin CD9.  In her free time, Leanne enjoys spending time with her family and friends.

Sara York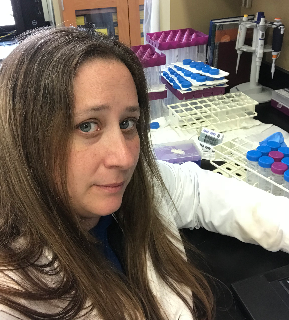 After completing her B.S. in biology from the SUNY College of Environmental Science and Forestry in Syracuse, NY, Sara York decided to obtain an A.A.S in veterinary technology at SUNY Delhi in the Catskills. Upon graduating, she was hired at Florida Veterinary Specialists in Tampa FL where she worked as an emergency and then surgery/anesthesia technician for 4 years. She then decided to pursue a M.P.H. in global heath at the University of South Florida in Tampa, FL after which she was hired as a Biological Scientist in the Virology department at the Department of Health Bureau of Public Health Laboratories in Tampa, FL. While there she worked with arboviruses in the Florida Sentinel Chicken Program. Wanting to continue her education in virology, she applied and was accepted into the PhD program at Florida State COM Biomedical science program in the Fall 2015. Her research interests include exosomes in relation to viral infections.
Dingani Nkosi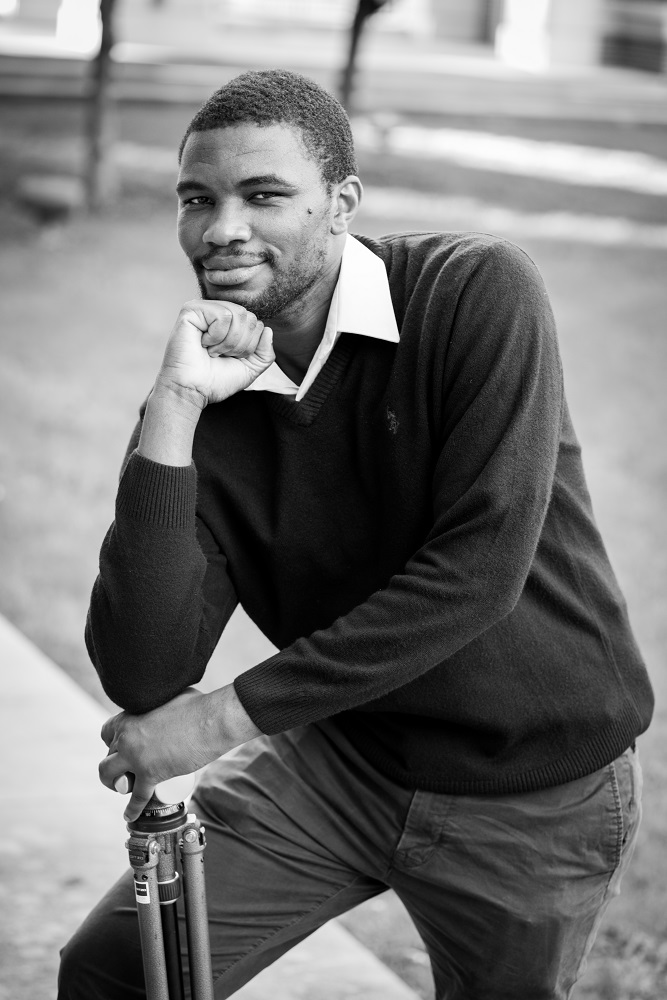 Dingani Nkosi completed his medical degree at the University of Malawi, College of Medicine. Upon completion, Dingani was a resident medical doctor in newly established Oncology unit at Queens Central Hospital in Malawi. It was while working in the oncology unit that his interest in studying molecular pathogenesis of different kinds of cancer, especially viral associated started. Seeing the devastating effects of cancer inspired Dingani to pursue research on the molecular aspects of viral associated cancers. He believes that a better understanding of the components and functions of exosomes will lead to the discovery of new biomarkers and the identification chemotherapeutic targets to better diagnosis and treat cancer. His current research is focused on determining which regions of Epstein Barr virus latent membrane protein 1 (LMP1) are responsible for exosomal trafficking and clarifying whether LMP1 travels to exosomes through ESCRT-dependent or –independent mechanisms. In his free time, Dingani enjoys watching soccer, playing soccer, reading and talking with friends
Undergraduates
Michael Vreones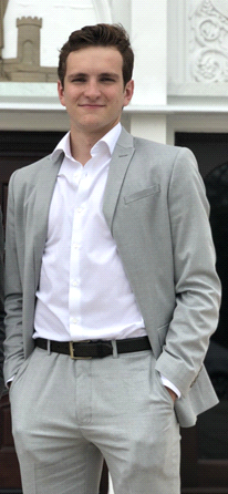 Michael Vreones is a senior Honors student majoring in Biological Science at FSU. As part of his honors thesis project, he studies the role of extracellular vesicles in Alzheimer's Disease pathology.  His research focuses on identifying changes in exosomal cargo due to mutant APP processing and trafficking. After his undergraduate career, Michael hopes to pursue his interest in health science by attending medical school and continuing research.  Michael also volunteers in respite programs for Alzheimer's patients, enjoys playing violin and is also an Eagle Scout.
Previous lab members
Marius Kostelic (Ph.D. program at the University of Arizona)
Alexandra Donlan (Ph.D. program at the University of Virginia)
Antonia Veltcheva (UAB School of Dentistry)
Steven Carter (Philadelphia College of Osteopathic Medicine)
Dr. Mujeeb Cheerathodi (University of Florida College of Nursing)
Dr. Stephanie Hurwitz (University of Pennsylvania Clinical Pathology Residency)
Deanna Tremblay (Saint Jude Children's Hospital)
Natalie Marenghi (FSU Medical School)
Lauren Howell (FSU Biomedical Sciences)
Meghan Conlon (FSU Biomedical Sciences)
Tim Bobroskie  (B.S., Food & Nutrition Science)
Dr. Mark Rider
Maria Raye Anne Ng (FSU Medical School)
Interested in joining our group? Motivated individuals should contact David Meckes.
Contact 
 
Our lab is located in the COM Research Building, room 3360.
Lab phone number: 850-645-0780
Dr. Meckes' office is located in COM Research Building, room 3350-J

Map [pdf]

David G. Meckes, Jr., Ph.D. 
 
Associate Professor
Department of Biomedical Sciences
College of Medicine
Florida State University
1115 W. Call Street, Suite 3350-J Tallahassee, FL 32306-4300
email
850.645.2330 Office
850.644.5781 Fax