Life Sciences Symposium returning with 'Invisible Enemies'
Jan 31, 2017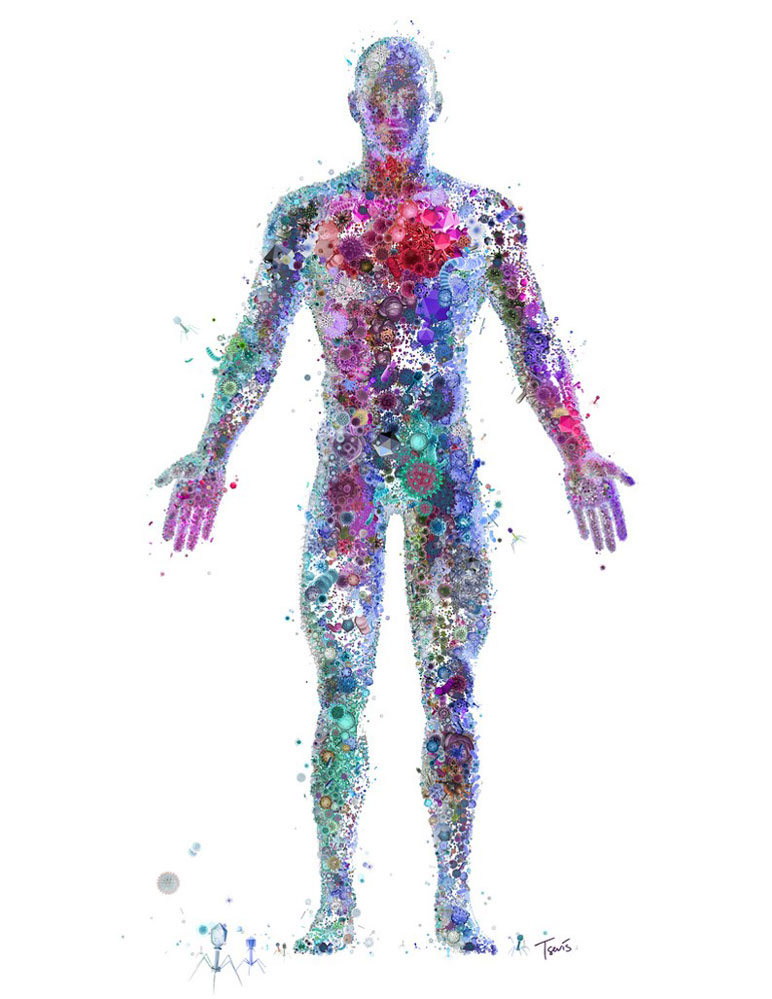 The Zika virus is just one of the "Invisible Enemies" on the agenda for the Department of Biomedical Sciences' seventh annual Life Sciences Symposium. Highly regarded presenters are coming from across the campus and even across the globe.
"Fighting the Invisible Enemies: Host-Pathogen Interactions in Infectious Diseases" is the theme of the symposium, scheduled for Feb. 9-10 in the College of Medicine's Durell Peaden Auditorium. This year's event has expanded to two full days and includes more leading scientists from outside of FSU.
"We chose this topic because infectious disease is an important area of research and medicine that will be of interest to a broad audience," said David Meckes, assistant professor of biomedical sciences and chair of this year's organizing committee. "Infectious diseases have also dominated current events: recent outbreaks of Zika and Ebola, local transmission of dengue and chikungunya virus in Florida, the threat of bird flu, the rise of antibiotic resistance and so on.
"We hope this meeting will generate new ideas and interdisciplinary collaborations to advance discoveries in the biomedical sciences. It also provides a venue for faculty, students and postdocs to present their research and foster professional development."
Four presenters are from the University of Florida – which is no accident.
"The topic was chosen, in part, to bring together faculty from UF and FSU with common interests," Meckes said, "to initiate a yearly virology meeting between the campuses."
The Grand Rounds speaker Feb. 9 is Paul Lieberman, of the Wistar Institute in Philadelphia. His research focuses on understanding how viruses, especially Epstein-Barr, cause cancer. Other world-renowned scientists invited as keynote speakers are:
Ana Fernandez-Sesma, Icahn School of Medicine at Mount Sinai, who's the principal investigator of a large National Institutes of Health project to study immune responses to dengue virus infection and vaccination.
Britt Glaunsinger, Howard Hughes Medical Institute/University of California Berkeley, who studies how the cancer-causing Kaposi's sarcoma-associated herpesvirus regulates host gene expression.
Hong Zhou, UCLA, who studies the structure and function of molecular complexes, viruses and cellular machineries using cryo-electron microscopy.
Don Caspar, who's giving a career development talk Feb. 10, is an esteemed structural biologist and professor emeritus of biological science at FSU's Institute of Molecular Biophysics.
"He is a member of the National Academy of Sciences and worked with Nobel Laureates James Watson (at Caltech and Harvard) and Rosalind Franklin (King's College London)," Meckes said. "Together with Aaron Klug, he developed the Caspar and Klug quasi-equivalence theory of icosahedral viral construction, which was very important for later studies on the structures of viruses and other macromolecular complexes. He will be sharing his wealth of experience with faculty, students and postdocs. This talk will have something for everyone."
Among the College of Medicine organizers and presenters:
Choogon Lee, associate professor, member of organizing committee.
Meckes, "Hijacking the Host Exosomal Trafficking Pathways by Epstein-Barr Virus," chair of symposium organizing committee.
Tim Megraw, associate professor, "Zika Virus Activation of the Centrosome."
Yi Ren, professor, member of organizing committee.
Other FSU presenters:
Scott Stagg, chemistry and biochemistry, "The Structures of Adeno-Associated Virus and Its Binding Partners."
Hengli Tang, biological science, "Stem Cells and Zika Virus Infection."
Qian Yin, biological science, "Structural Basis of AIM2 Inflammasome Activation and Regulation."
Fanxiu Zhu, biological science, "Innate Immune Sensing of Cytosolic DNA and Viral Evasion Strategies."
Presenters from UF:
David Bloom, "In Vivo Knock-down of the Herpes Simplex Virus Type 1 Latency-Associated Transcript Reduces Reactivation from Latency and Therapeutic Implications."
Stephanie Karst, "The Interplay Between Noroviruses and Commensal Bacteria."
Scott Tibbetts, "Resolving the Structure and Function of Noncoding RNAs from a Lymphomagenic Gammaherpesvirus."
Zsolt Toth, "Transcriptional Reprogramming of Primary Effusion Lymphoma Cells During KSHV Reactivation."
Presenters from elsewhere in the United States:
Gretchen Bentz, Mercer University, "Manipulation of Sumoylation Processes by Epstein-Barr Virus LMP1."
Fernandez-Sesma, "Dengue Virus Immune Evasion: Feeling the STING."
Glaunsinger, "Controlling the Message: Viral Manipulation of Host Gene Expression During Infection."
Lieberman, "Epigenetic Control of Gammaherpesvirus Latency and Targeted Therapy."
Kathy Shair, University of Pittsburgh, "New Insights into Epstein-Barr Virus LMP1 Oncogenesis."
Zhou, "Cryo-electron Microscopy of Viruses."
Presenters from other countries:
Hwa-Jung Kim, Chungnam National University (South Korea), "Mycobacterial Components Regulating Macrophage Apoptosis via Targeting Mitochondria."
Jaeyul Kwon, Chungnam National University (South Korea), "Role of NADPH Oxidases in T-cell Receptor Signaling."
Attila Remenyi, Hungarian Academy of Sciences, "Structural Insights into MAP Kinase Mediated Cellular Signaling."
Yeon-Sook Kim, Chungnam National University (South Korea), "What We Learned from MERS Outbreak in Korea."
Yoon-Soek Choi, Chungnam National University (South Korea), "Quantitative and Qualitative Changes of FoxP3+ Regulatory T Cells in Human Acute Viral Infection."