Residency and Fellowship Programs
Sponsored by the FSU College of Medicine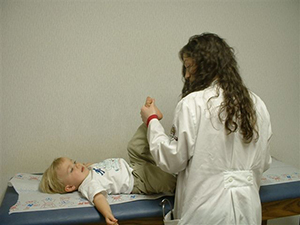 The Department of Clinical Sciences offers several residency programs including dermatology, internal medicine and general surgery in Tallahassee, and internal medicine in Sarasota. It also offers a fellowship in micrographic surgery and dermatologic oncology in Tallahassee.
For complete information about each of these programs, visit these links.
Dermatology - Tallahassee
The majority of training in this resident program takes place in Dermatology Associates' facilities in Tallahassee. The residents also see patients at rural locations in the Panhandle, fully supervised by faculty, to gain perspective and experience in treating diverse patient populations. Inpatient consultations are provided in conjunction with Tallahassee Memorial HealthCare. Dermatology Associates of Tallahassee provides funding for residents' training, including salary, textbooks, educational travel and all administrative support. Florida State University provides institutional oversight.
General Surgery - Tallahassee
FSU College of Medicine and Tallahassee Memorial HealthCare have collaborated to develop the first general surgery program in Florida's Panhandle. Residents have the opportunity to begin operative education early in a community-based residency program with the educational resources of a large academic institution. The resident is exposed to the latest technology in general surgery and residency training, including robotic surgery, endovascular surgery and telemedicine.
Emergency Medicine - Sarasota
Emergency Medicine is a distinct specialty that focuses on the evaluation, diagnosis, stabilization, and treatment of patients with acute illness or injury. We care for patients of all ages and backgrounds. The Emergency Physician (EP) initiates diagnostics and treatment, involves consultants as required, makes disposition decisions, and arranges for appropriate follow-up for all patients discharged from the ED. We are the safety net for medical care for the nation, and we have a great responsibility to those we care for.
Hospice and Palliative Medicine
The Florida State University Hospice and Palliative Medicine Fellowship Program at Sarasota Memorial Hospital (SMH) is accredited by the Accreditation Council for Graduate Medical Education and offers a uniquely balanced experience in both hospice and palliative medicine.  We have thoughtfully constructed your year with us in order to provoide you with a meaningful and transformative experience while you maintain your work-life balance.
Internal Medicine - Tallahassee
Accredited by the Accreditation Council for Graduate Medical Education (ACGME) and sponsored by the FSU College of Medicine, the Internal Medicine residency program operates in conjunction with Tallahassee Memorial HealthCare. This program provides a dynamic, engaging education and offers exposure to an array of clinical and research opportunities.
Internal Medicine - Sarasota
This program's mission is to prepare residents to become outstanding, comprehensive board certified internists who consistently provide excellent, compassionate care to patients. Residents strengthen their clinical skills while caring for patients with complicated medical issues.
Micrographic Surgery and Dermatologic Oncology - Tallahassee
In 2013, this fellowship program transitioned to become an ACGME accredited fellowship in Micrographic Surgery and Dermatologic Oncology. This program is designed for individuals who want to handle tough cases and have the unique training that faculty and patients afford residents.
For more information about the FSU College of Medicine Graduate Medical Education program, contact Connie Donohoe, MPH, C-TAGME, Graduate Medical Education Program Director at 850.645.6867. GME also can be found on Facebook.