A Message from the Program Director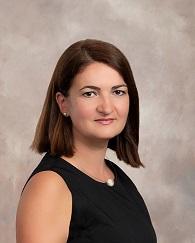 Thank you for your interest in the Florida State University College of Medicine Internal Medicine Residency Program at Lee Health (Cape Coral Hospital). 
We are accredited by the Accreditation Council for Graduate Medical Education (ACGME) for 36 residents (12 in each year of training) and are sponsored by Florida State University (FSU) College of Medicine, operated in conjunction with Lee Health. The Cape Coral Hospital is a 291-bed healthcare hub centrally located in the town of Cape Coral, that provides a wide range of services to the community, with a humanistic focus. Our mission is to graduate capable and efficient internists who are life-long learners, committed to serving others with excellence and compassion along with promoting a healthier future for the community.
We provide solid internal medicine education in an academic and collegial environment while preparing residents for primary care, fellowship, and hospitalist careers. Residents are exposed to a diverse and challenging patient care setting, in addition to taking care of their own ambulatory patient panel in the resident clinic once a week.
All residents are expected to complete a scholarly project throughout the training. Residents will be assigned a mentor from the beginning to guide them through the process.  This educational experience shall teach residents the basics of how research is conducted and will also aid them as they seek employment and fellowship positions in the future.
Moreover, wellness and diversity are integral parts of our program! We foster an environment of belonging, respect, and value for all and encourage engagement and connection. Also, our program promotes wellness and resiliency amongst residents and faculty through structured lecture series as well as various informal group activities: yoga and meditation, ice cream/pizza socials, and monthly house-staff meetings. This is a great opportunity to unwind from work and get to know everyone in the program.
Finally, Cape Coral is a vibrant and friendly community with all the beauty you expect from Southwest Florida. It is the largest city between Tampa and Miami with more than 400 miles of canals, therefore boating, fishing, and water sports are significant enhancements to the quality of life here. It is also close to the Sanibel and Captiva beaches, perfect spots to relax on days off.
We invite you to consider how our hospital environment, residency program, and faculty will contribute to this crucial phase of your medical career.
Kindest regards,
Maja Delibasic, M.D.
Founding Program Director / Associate Professor
FSU College of Medicine Internal Medicine Residency at Lee Health