Hospice and Palliative Medicine Fellowship - Sarasota
Hospice and Palliative Medicine Fellowship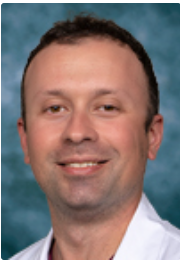 The Florida State University Hospice and Palliative Medicine Fellowship Program at Sarasota Memorial Hospital (SMH) is accredited by the Accreditation Council for Graduate Medical Education and offers a uniquely balanced experience in both hospice and palliative medicine. We have thoughtfully constructed your year with us in order to provide you with a meaningful and transformative experience while you maintain your work-life balance.
Sarasota Memorial Hospital is an 839-bed regional medical center serving a diverse and vibrant community.  Our community hospital maintains the highest 5-Star rating from Medicare and fellows have the opportunity to co-manage a great variety of acute and chronic illnesses at all ages and stages. SMH is known for its Stroke Center, Level II Trauma Center, excellence in cardiovascular medicine and its FSU Internal Medicine Residency Program. The hospital's growth to meet community needs is impressive and has recently completed construction on the main SMH campus for the Cancer Institute.
The physician culture at SMH supports both collaboration and excellence. This environment has welcomed the Supportive Care team on the general medical floors as well as sub-specialty units including the oncology floor and level III neonatal intensive care unit. During your inpatient palliative months, you will be joined by a well-established interdisciplinary team who are eager to support your learning and growth as a physician leader in an emerging specialty.
Our program also has strong partners in Tidewell Hospice and Florida Cancer Specialists. Fellows will have significant experiences in community-based hospice care as they are mentored by board certified hospice medical directors within a large not-for-profit organization which has been serving the community since 1980. Our longitudinal outpatient experience is provided by Florida Cancer Specialists, a premier oncology practice with board certified faculty who are proven and enthusiastic teachers. 
Sarasota is known for its beaches, arts and culture.  It provides a high quality of life which you will have time to enjoy in our well-rounded program. Fellows will follow patients across the continuum of care and will become essential members of the clinical team in each setting. We believe in whole-person care that empowers our patients to navigate a complicated health care delivery system, with us there right beside them.
We are passionate about our Hospice and Palliative Medicine Fellowship Program at Sarasota Memorial Health Care System, and look forward to sharing that passion with you.
Joshua Gross, MD
Program Director