Virtual Events
 20th Anniversary Celebration and Alumni Reunion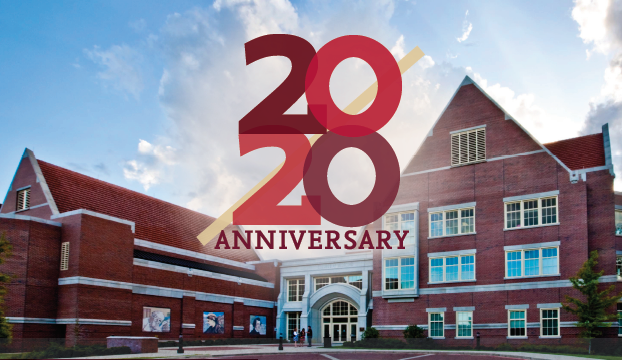 Friday, November 6, 2020
7 p.m. EST
Virtually through Zoom (see Zoom tips below)
Friends of the College of Medicine and all alumni are invited to celebrate the 20th anniversary of the creation of the FSU College of Medicine with us virtually.
Early questions about a community-based medical school have long-since been answered at the Florida State University College of Medicine. Help us celebrate our 20th anniversary as we look back at the visionaries who changed America's thinking about our physician workforce.
Join us for this virtual event! Register and add this free event to your calendar: http://bit.ly/FSUCOM2020
7 p.m. - Welcome from Dean John P. Fogarty, video tribute, special recognition for Dr. Myra Hurt, 2020 Hall of Fame class induction, and breakout chat rooms for PIMS, regional campuses and Ph.D. alumni.
8 p.m. - Breakout rooms for M.D. and PA Class reunions.
Stay in the know! Check back here for updates as the event approaches. 
Questions? Contact Shelby McDaniel, Alumni Relations and Events Manager, shelby.mcdaniel@med.fsu.edu 
Zoom Tips
To ensure that you have no issues with Zoom when trying to access the event on November 6, we encourage you to follow the steps below.
Create a Zoom account using the same email you registered for the event with.

To sign up for your own free account, visit

zoom.us/signup

and enter your email address.

We encourage you to sign up for Zoom using the same email you listed on the event registration form. This will ensure you are placed in the correct breakout room(s) you requested.

You will receive an email from Zoom (no-reply@zoom.us). In this email, click Activate Account.

Sign into your Zoom account.

You can log in to your Zoom account on the web at any time, at

zoom.us/signin

. Once you're logged in, use the panel on the left side to navigate the Zoom web portal.

Feel free to update and personalize your profile.

You can update your profile by adding a profile picture, setting your time zone, updating your password, and more. To access your Zoom profile, sign in to the Zoom web portal and click Profile.

We encourage you to make sure your name is on your profile so you show up in Zoom with your name (i.e. Shelby McDaniel) and not your email address (i.e. sym15).

To learn more about customizing your profile, visit

https://support.zoom.us/hc/en-us/articles/201363203

.
These steps will allow you to attend the Zoom event from your account, and not as a guest user. By using the email you registered with to setup your Zoom account, you will automatically go directly into your selected breakout room (if applicable) when it is time for the campus and/or class breakout rooms. When accessing the event as a guest user, Zoom will not recognize that you are the same person who registered for a specific breakout room. This may cause a delay, as we will have to manually add you to your specific breakout room when the campus and class sessions begin.
Also, setting up a Zoom account opens the doors of Zoom possibilities for you! You can easily connect with friends, family or colleagues. Want to do a virtual game night or family reunion? Great! You will already have an account to do those things!