Virtual Events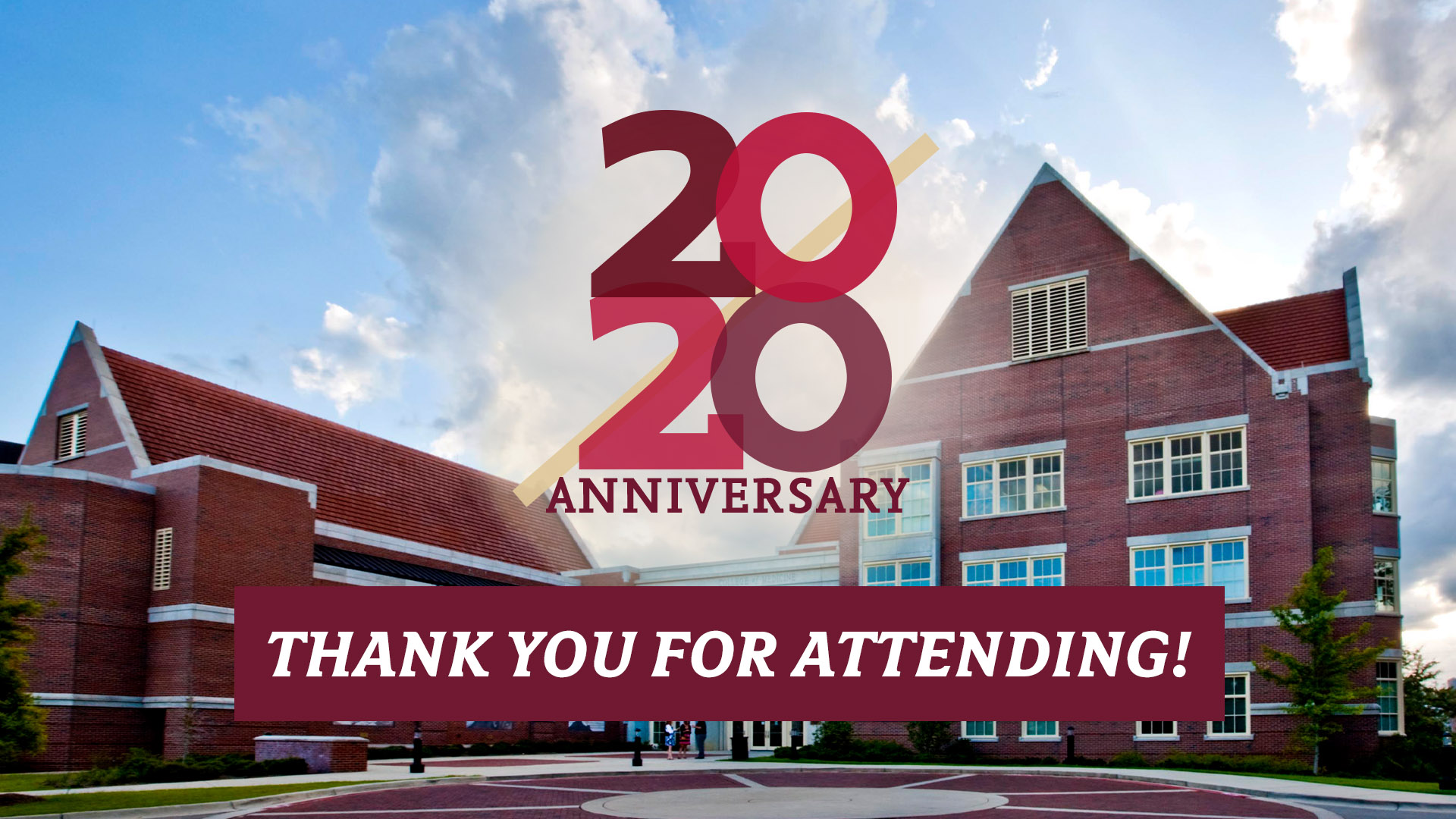 20th Anniversary Celebration and Alumni Reunion
On November 6, 2020 we celebrated our 20th anniversary and looked back at the visionaries who changed America's thinking about our physician workforce. You can watch the recorded program below: 
You can also watch both ceremonies honoring Dr. Myra Hurt by visiting med.fsu.edu/myra. 
To learn more about the FSU Medical Hall of Fame and the 2020 inductees, visit https://med.fsu.edu/alumnifriends/Hall-of-Fame.