Tribute to Dr. Myra Hurt
Start Date
Wed, 9/02/2020
Description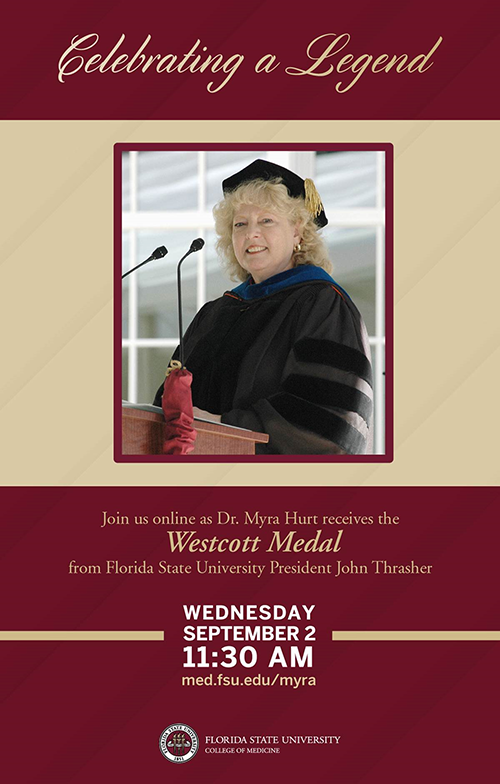 The College of Medicine will recognize Dr. Myra Hurt for her many accomplishments at Florida State University and the College of Medicine. As a founding faculty member and the college's first acting dean, Dr. Hurt's contributions were vital to the creation of the medical school. She will be honored by FSU President John Thrasher, FSU Provost Sally McRorie, and College of Medicine Dean John P. Fogarty.
Due to COVID-19 restrictions, the ceremony is limited to a few invited guests, but will be streamed live on Facebook, YouTube and med.fsu.edu.
Contact Name
Doug Carlson
Add Event to Calendar
Wed, 9/02/2020 11:30 a.m.
Wed, 9/02/2020 12:30 p.m.
Eastern
Tribute to Dr. Myra Hurt
---
Virtual event