2019-20 Fellow
Dr. Christopher Wolfe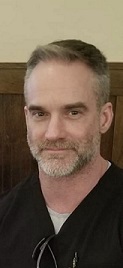 Dr. Christopher Wolfe is a graduate of Lake Erie College of Osteopathic Medicine. He completed his internship at Temple University, Conemaugh Memorial Medical Center in internal medicine and his residency with the Florida State College of Medicine Residency Program at Dermatology Associates of Tallahassee. Prior to medical school he was a physician assistant in the United States Army. During medical school and internship, he published over 20 manuscripts in peer-reviewed journals. He grew up in Lynn Haven, Florida, and has been married for 20 years to his wife, Nicole, and has two children. 
 

2020-21 Fellow

Dr. Taylor B. Mulkey

Dr. Mulkey is a graduate of University of Louisville School Medicine, Summa Cum Laude. She completed dermatology residency at the Medical University of South Carolina.  Since that time, Dr. Mulkey has been a practicing physician at Dermatology Associates P.S.C. in Louisville, KY, and most recent at REN Dermatology & Laser Center in Nashville, TN.