Molecular, Cellular, and Developmental Biology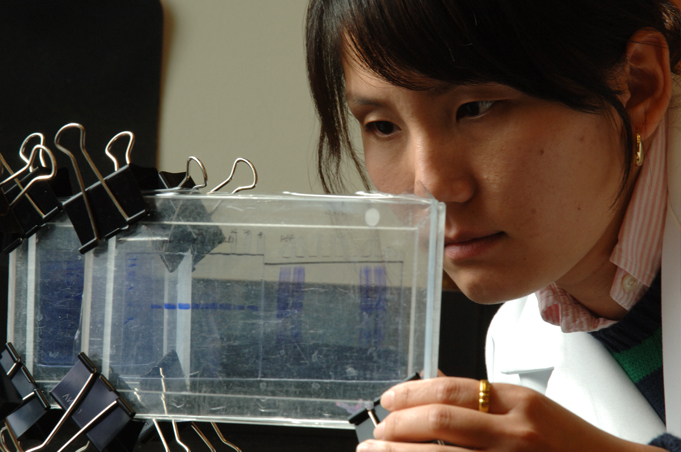 Using a variety of molecular, genetic and imaging tools in diverse model systems such as mammalian cells, yeast, fruit flies, mice, and rats, faculty in this focus area carry out both basic and pre-clinical research aimed at understanding human health and disease. Students gain expertise in the latest microscopy techniques, cell based assays, the use of gene manipulation technologies including CRISPR/Cas9, classic genetic techniques, as well as the latest proteomics, genomics and epigenomics tools. Diseases studied in this focus area include cancer, heart disorders, developmental anomalies, fibrotic disorders, spinal injuries, viral infections, epilepsy, hearing, sleep and neurological disorders.
Faculty Research Interests
Michelle Arbeitman Ph.D. 

*


Sex differences in development and behavior.
Pradeep Bhide Ph.D.
Developmental neurological and psychiatric conditions including ADHD and early-onset generalized dystonia.
Stephen Chelko Ph.D.                                    Cardiac genetic disorders and Sudden Cardiac Death
Judy Delp Ph.D. 

*


Cardiovascular adaptations to aging and exercise training. My lab is especially interested in understanding how exercise training reverses microvascular dysfunction that occurs with advancing age.
Akash Gunjan Ph.D. 

*


Role of histones in genome stability and cancer.
Jamila I Horabin Ph.D.
Long non-coding RNAs, RNA silencing and chromatin modifiers in regulating Drosophila sex determination.
Myra M Hurt Ph.D.
Molecular regulation of the cell division cycle.
Jerome Irianto Ph.D. 

*


Cancer mechanogenomics, role of physical stresses on cancer genomic instability.
Mohamed Kabbaj Ph.D. 

*


Epigenetics of social behaviors and neurobiology of sex differences in anxiety and depression.
Sanjay S Kumar Ph.D. 

*

 
Synaptic physiology underlying cortical function and epilepsy.
Choogon Lee Ph.D. 

*


Molecular basis for circadian rhythms.
Cathy W Levenson Ph.D.
Stem cells in Traumatic Brain Injury; reducing damage and improving outcomes.
    *
 Indicates faculty who are currently recruiting graduate students