Supporting the Faculty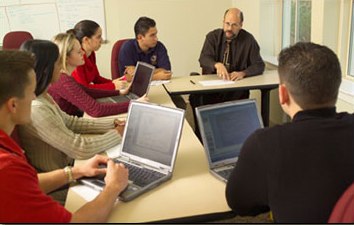 Since its creation in 2000, the FSU College of Medicine has attracted some of the nation's top medical educators. Among them are the recipients of national awards for teaching, research and patient care, writers of questions for the U.S. medical licensing exam, participants in a federal grant project that is developing a model four-year family medicine curriculum, and pioneers in web-based instruction and the use of virtual reality in medical education. The college's ability to continue the recruitment of such highly distinguished faculty will depend heavily on private support.
Opportunities to assist with the recruitment and retention of faculty include:
College of Medicine Faculty Research Fund
The endowment will provide support for research in all areas of medicine, enabling faculty members to examine issues on the cutting edge of theory and the interaction of theory and practice in all disciplines and provide new knowledge to their respective fields.
Faculty Fellowships
These fellowships reward outstanding faculty members as teachers and as researchers. Endowment income is used for salary supplements, research expenses, teaching awards or in other areas as determined by the donor. Faculty fellowships can be identified with a specific discipline or program at the request of a donor.
Faculty 'Seed Grants'
Seed grants are intended to assist non-tenured faculty and postdoctoral researchers in establishing prospective new areas of translational research. Such grants permit early exploration of promising concepts and lead to fully developing research fellowships.