About the Institute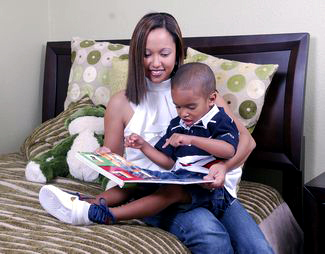 The Florida State University (FSU) Autism Institute was established in the FSU College of Medicine to coordinate and promote research, education, and service related to autism spectrum disorder (ASD).
The mission of the Autism Institute is:
to promote interdisciplinary research that advances scientific knowledge of autism spectrum disorders;
to bridge the gap between scientific knowledge and community-based practice;
to build the capacity of primary care physicians and other community-based service providers, educators, employers, family members, and individuals with ASD to improve outcomes through research and training; and
to maximize the use of innovative video and information technology in research, education, and service related to ASD.
History of the FSU College of Medicine and Establishment of the Autism Institute
The FSU College of Medicine, the first new medical school of the 21st Century, was established in June 2000 by the Florida Legislature with the mission of serving the unique needs of Floridians. The FSU College of Medicine is designed as a community-based medical school distinguished by the extent and diversity of clinical training and experiences across the four-years. The infrastructure of six regional campuses across Florida (Daytona, Fort Pierce, Orlando, Pensacola, Sarasota, and Tallahassee), two rural training sites (Immokalee and Marianna) and over 1,900 physicians in private, group or hospital-based practices allows access to as many as two million Floridian patients from across the spectrum of health and illness, gender, age, and socioeconomic status, residing in rural, suburban, and urban communities. Students spend their first two years taking basic science courses on the FSU campus in Tallahassee and are then assigned to one of the regional medical school campuses for their third- and fourth-year clinical training.  The FSU College of Medicine's community-based model of education provides an ideal foundation for a clinical research network, that provides clinical, translational, and behavioral research opportunities for clinicians, faculty, and students in real world, community-based practice settings.
Florida Statute 1004.42 defined the purpose of the FSU COM to prepare "… physicians to practice primary care, geriatric, and rural medicine, to make appropriate use of emerging technologies, and to function successfully in a rapidly changing health care environment; advancing knowledge in the applied biomedical and behavioral sciences, geriatric research, autism, cancer, and chronic diseases; ..."  The Autism Institute was established in 2008 in the FSU COM as a mechanism to meet the intent of this statute relating to advancing knowledge in autism and to build the capacity of autism research at FSU that capitalizes on the unique strengths and infrastructure of the FSU COM.
Research
Identify more precise early red flags of autism and study ways to improve and streamline screening and diagnostic practices to improve early detection of autism in infants and toddlers
Study ways to coach families and early intervention providers to learn how to implement evidence-based intervention strategies in everyday activities to improve outcomes for toddlers with autism
Study ways to improve active engagement in preschool and elementary students with autism in the classroom
Study the use of technology-enhanced active learning and wellness to improve social communication, behavior and emotional regulation, language and literacy, and self-determination for high school students with autism and the transition to adulthood.
 Web-based Tools
Expand the content and dissemination of the Autism Navigator™, a new innovative web-based screening and professional development tool designed to increase the capacity of healthcare providers, early intervention providers, educators, and families to better serve young children with autism.
 Community Outreach
Expand training efforts targeting the needs of teachers and families
Provide incentives to childcare centers to support children with autism
Provide stipends and incentives for teachers and paraprofessionals to attend trainings
Purchase therapy and educational materials to be used in classrooms, home, or community programs
 Supporting Families
Provide educational materials to enhance communication skills
Provide stipends for parents to attend training, educational programs, and retreats
Provide emergency funding to support their child with autism during a family crisis
How Funding is Obtained
The FSU Autism Institute was established through private donations and grants. We strive to increase our funds each year through private and corporate donations, annual fundraising, and endowments. The FSU Autism Institute has a fund in the Florida State University Foundation, a non-profit corporation to enhance the academic vision and priorities of the university.
How You Can Help
Anyone can make a tax-deductible donation to the FSU Autism Institute.•
Memorial Gifts
In Honor of... a Teacher...a Healthcare Provider
Annual Gifts
or please make check or money order payable to:
FSU Autism Institute
2312 Killearn Center Blvd
Building A
Tallahassee, FL 32309
Attention: Donation/Autism Institute
800.769.7926 or 850.644.4367