Interdisciplinary Doctoral Leadership Training for Autism Researchers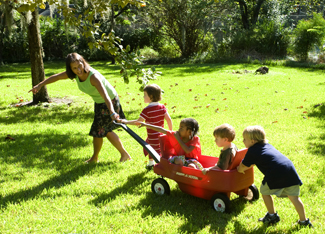 The FSU Autism Institute in the College of Medicine in collaboration with the School of Communication Science and Disorders and Department of Psychology at FSU offers doctoral Training in Research, Autism, and Interdisciplinary Leadership (TRAIL). Doctoral students  in TRAIL participate in rigorous research and mentorship experiences with FSU faculty and others collaborating on national projects that bridge autism researchers and communities through technology and implementation science.

Doctoral students in Communication Science and Disorders in Clinical Psychology, Special Education, Music Therapy, and other fields participate in an interdisciplinary technology enhanced doctoral seminar offered each semester to provide a unique opportunity to study and analyze current issues affecting individuals with ASD, their families, and their communities.

Currently, a new leadership project is accepting students interested in a doctorate in Speech Language Pathology.  Doctoral students will complete a competency-based program of studies while participating in diverse research, teaching and professional development experiences with a systematic mentorship approach to induction into the field and leadership role by current faculty, former graduates and community outreach mentors. Unique aspects of this doctoral training are: 1) active participation in cutting edge, diverse, federally-funded autism research studies directed by project faculty including several that directly relate to the national priority of serving children with disabilities in high need areas; 2) involvement in program development including interaction with family members, individuals with autism, community providers, and national and state-level policy makers and, 3) demonstration of research and teaching competencies in multiple research studies and community implementation activities translating empirically-supported, family and person-centered, and linguistically and culturally-competent practices within community-based high need regions.