Print
Jan 19, 2022
Flynn appointed to Commission on Mental Health and Substance Abuse
PRESS RELEASE
Heather Flynn, professor and chair of the College of Medicine's Department of Behavioral Sciences and Social Medicine, has been appointed to the Commis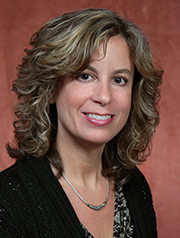 sion on Mental Health and Substance Abuse.
Created in 2021 by the Florida Legislature, the commission will operate under the Florida Department of Children and Families. It will examine the current methods of providing mental health and substance abuse services in the state and seek to improve the effectiveness of current practices, procedures, programs and initiatives.
Flynn, a clinical psychologist, was appointed by commission chair Bill Prumell and will serve on the 10-member Data Analysis Subcommittee in an advisory role. Chaired by Jay Reeve, president and CEO of the Apalachee Center, the subcommittee will make recommendations for a statewide blueprint for a model behavioral health delivery system.