Our Mission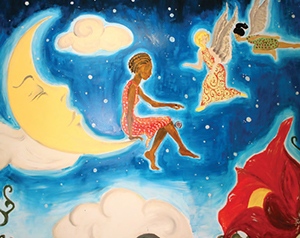 HEAL stands for Humanism Evolving Through Arts and Literature. Bringing together writing and art from a variety of sources, HEAL is a platform where medical students share their growth and development, where faculty and staff impart their knowledge gained from experience, and where members of the community express how health and healing have impacted their lives. HEAL strives to bridge the growing gap between patients and their providers while producing a meaningful creative outlet for those who participate in the publication of its digital quarterly issue and annual print journal. Students, faculty, staff, and members of the community are encouraged to submit their art and literary works. For each group, HEAL serves a different purpose.
For students, HEAL seeks to:
Provide an artistic outlet to alleviate the stresses of medical education.
Act as a forum for sharing student stories, which in turn helps students forge the connections with patients that promote healing. 
Provide a forum where students can learn how they influence others both as medical students and future doctors.
For faculty, HEAL seeks to:
Provide an outlet to share personal, meaningful experiences that can shape the attitudes of students.
Provide a place where students and faculty are equals.
Remind faculty why they chose medicine.
Prevent professional "burnout" through the inspiration of reading and participating in the students' and patients' stories, artwork, and poetry.
For staff, HEAL seeks to:
Recognize their too often overlooked role in the shaping of our students.
Provide an equal forum where they can present their unique perspectives on medical education.
For patients and our community, HEAL seeks to:
Provide a forum for them to share their stories about health and healing.
Connect them to their providers by giving them the opportunity to experience personal stories from medical professionals.
Provide an "outside" perspective on health and healing.
Share how they feel about their interactions with the health care system.
HEAL contains a mixture of pieces from many sources that, when combined, can be used as a tool for promoting humanism in medicine. HEAL creates partnerships between medical students, health care professionals, and patients through artistic collaboration. Readers experience a variety of perspectives, and can then reevaluate their paradigms and seek a new, positive healthcare experience.