Wellness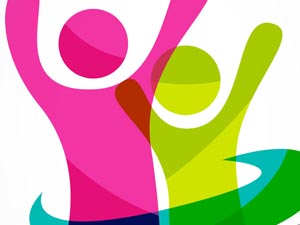 Our program is currently involved in interviewing for its first year of residents and an important part of the program will entail physician wellness. There are many wellness program models currently implemented in other post graduate programs throughout the sponsoring institution the FSU College of Medicine, and also across the state and country. Our goal is to implement some items already proven successful in other programs. In other words, other programs have helped with being the 'beta site' for a multitude of ideas to improve wellness and resilience in our emergency medicine residents. We will also implement our own ideas, or change a plan currently in place in another program, to better meet the needs of our residents and faculty. This will be done through our program and institution wellness committees which will include resident members as well as input from faculty and program directors. 
Wellness initiatives and ideas are omnipresent with various 'charters for well being' and 'strategies for wellness' as noted in articles stretching from JAMA to the Annals of Emergency Medicine and other references. We will implement many of these ideas in our new wellness program. 

Another source for our wellness program, the Accreditation Council for Graduate Medical Education (ACGME), states wellness or well-being programs are a 'critical component of initial and ongoing accreditation for any residency program'. Directly from the ACGME Common Program Requirements manual is the following treatise which will be part of the foundation for our wellness program. 
In the current health care environment, residents and faculty members are at increased risk for burnout and depression. Psychological, emotional and physical well being are critical in the development of the competent, caring and resilient physician. Self-care is an important component of professionalism, and it is also a skill that must be learned and nurtured in the contest of other aspects of residency training. Programs, in partnership with their sponsoring institutions, have the same responsibility to address well-being as they do to evaluate other aspects of resident competence. 
Efforts to enhance the meaning that each resident finds in the experience of being a physician,including protecting time with patients, minimizing non-physician obligations, providing administrative support, promoting progressive autonomy and flexibility and enhancing professional relationships;
Attention to scheduling, work intensity and work compression that impacts resident well being;
Evaluating workplace safety data and addressing the safety of residents and faculty members;
Policies and programs that encourage optimal resident and faculty member well-being. Residents must be given the opportunity to attend medical, mental health, and dental care appointments, including those scheduled during their working hours; and,
Attention to resident and faculty member burnout, depression and substance abuse. The program, in partnership with its sponsoring institution, must educate faculty members and residents in identification of the symptoms of burnout, depression and substance abuse, including means to assist those who experience these conditions. Residents and faculty members must also be educated to recognize those symptoms in themselves (as well as their colleagues) and how to seek appropriate care.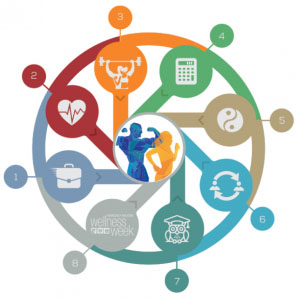 American College of Emergency Physicians (ACEP) has published the guide to 'Being Well in Emergency Medicine' and this will be another cornerstone to what we try to accomplish with wellness training for our residents and faculty. Many are familiar with the 'spokes of the wheel' diagram for wellness to include emotional, physical, occupational, financial, spiritual, social and intellectual aspects of wellness. This is easily accessible to all interested in this topic, specifically prepared with the idea many would implement verbatim. Many experts in emergency medicine and wellness placed a lot of time and effort to construct a guide for initiating wellness programs and we plan on following their lead to a substantive degree. 
In conclusion, while physicians have a duty to care for the patient and improve overall societal health, perhaps the physician's overall well being has been much lower on the list of priorities than it should have been. Multiple studies have confirmed if the physician is suffering in any way (emotionally, spiritually, psychological or physically) the patient and the system suffer in tandem. Our goal is to not only create great and intellectually superior emergency medicine physicians, but to also create great, well adjusted, happy, resilient human beings. Life is too short to have an excellent career, but a miserable person. There is much to be done. We look forward to the challenge and the positive results of greater overall wellness for our residents and faculty. 
Steve Kamm, MD, FACEP
Wellness Director