Assessment of the Use of interRAI in a Novel Patient Population
Sponsorship Type: Non-Funded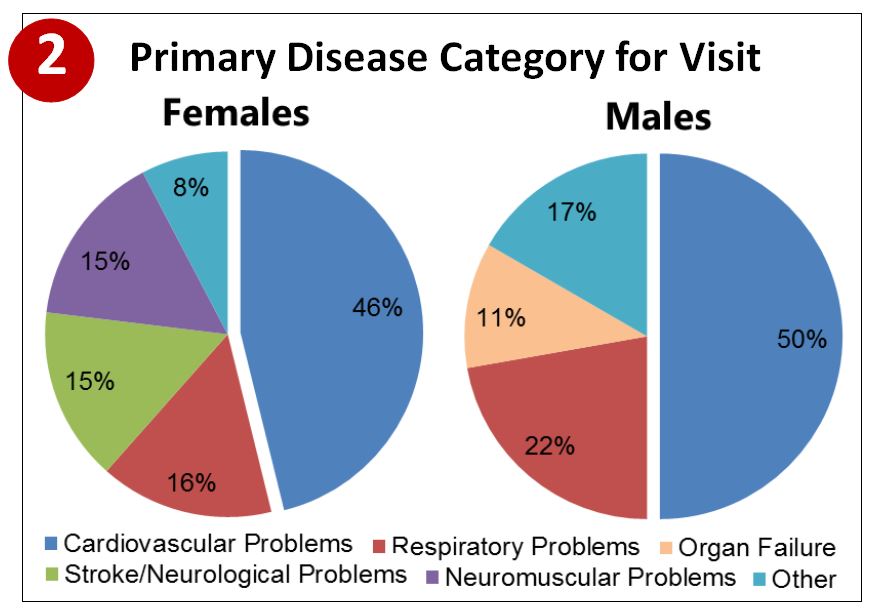 Research Type: Human Subjects
Impact: National
 Assessment of Baseline Characteristics of Older Adults at the Transition Center
Patients discharged from a hospital setting may be referred to the Transition Center at Tallahassee Memorial Hospital. The concept of transitional care ensures adequate follow up after a patient is discharged from the hospital. The rate of rehospitalization, especially among frail older adults, is often high and costly and can lead to preventable poor outcomes. The goal of this study was to assess the baseline characteristics, which may include medical history, functional status, and current medical conditions of individual patients seen at the Transition Center.
The InterRAI™ Contact Assessment (CA) provides the minimum clinical information to identify patients that need short-term services, as well as identify patients that may need longer term services. It was developed to support decision-making about the urgency of providing patients with immediate service and also identifying patients that need assistance outside of the medical center.
For more information, email Niharika Suchak,  M.B.B.S, M.H.S.,  F.A.C.P. at niharika.suchak@med.fsu.edu.
View the interRAITM Contact Assessment in Transitional Care: a pilot study to investigate the usefulness of the assessment based on functional status of the patient population [pdf] poster that Marielys Figueroa-Sierra and Makandall Saint-Eloi presented with Dr. Suchak at the 2013 American Geriatrics Society annual conference in Grapevine, TX.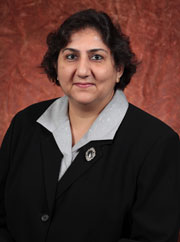 Dr. Niharika Suchak