Advances in Post-Acute and Long-Term Care Symposium
The Advances in Post-Acute and Long-Term Care (PALTC) Symposium is a gathering of colleagues and professionals interested in approaches to enhance the quality of care and life of older adults in the post-acute and long-term care continuum. The Department of Geriatrics has hosted this conference for the past four years.
At previous symposiums, nationally-recognized experts have focused on a range of both clinical and policy related issues such as the evolving role of the nurse practitioner and physician assistants, transitions of care, medical foster homes, and the evolution from a fee-based reimbursement system to one that is value-based. Past topics have also included physician influence on complex decision making and team functioning, effective infection control programs, and antipsychotic medication reduction programs.

Any and all professionals engaged in the care of individuals residing within this continuum are invited to attend, and continuing education credits for multiple disciplines are offered. Professionals that may be interested in attending include:
Physicians*
Physician assistants*
Medical directors*
Advanced practice nurses
Registered nurses*
Licensed practical nurses*
Directors of nursing
Social workers*
Physical, occupational, and speech therapists
Nursing Home Administrators*
*CE's were offered for these licenses in 2019.
---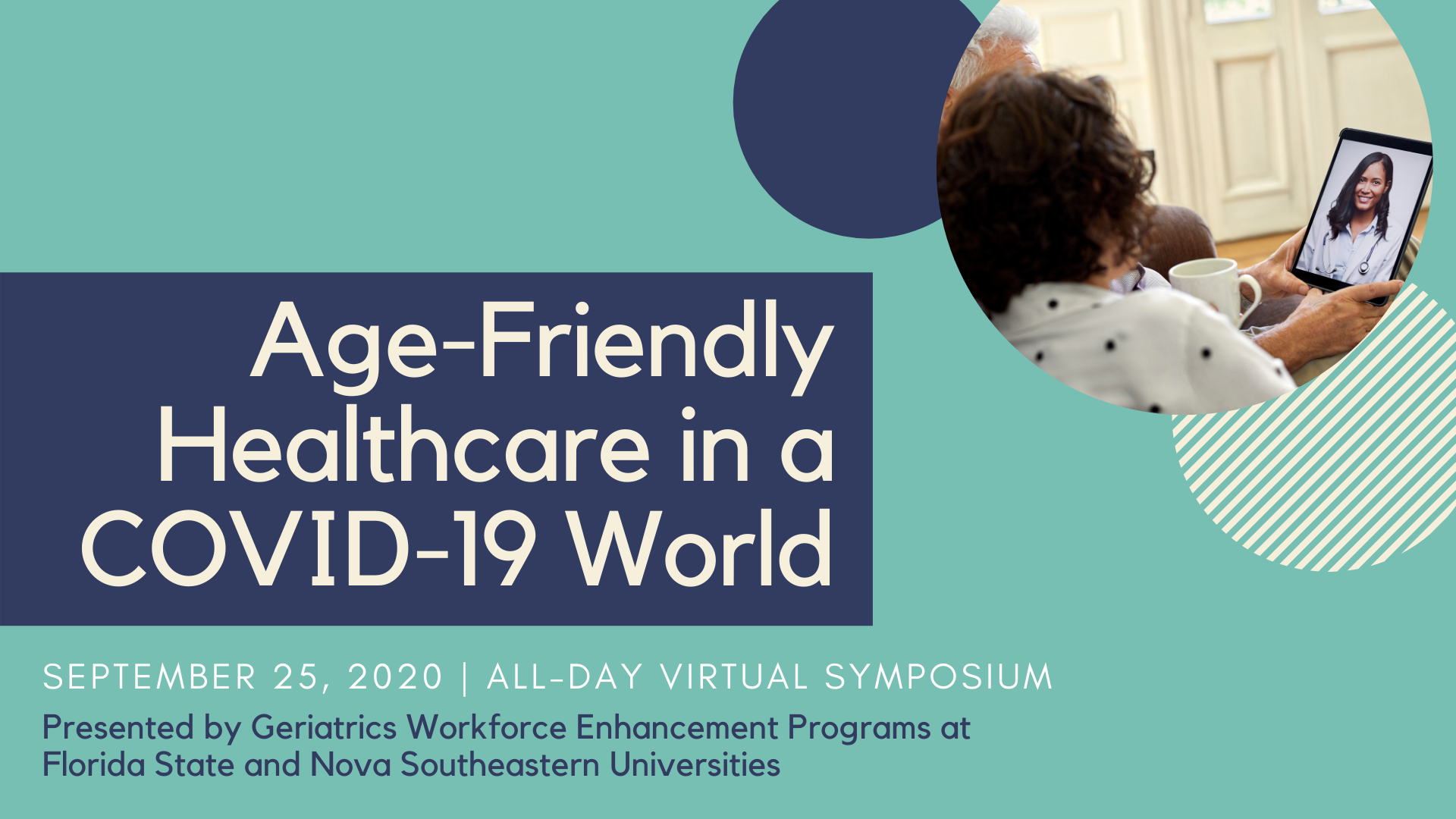 Age-Friendly Healthcare in a COVID-19 World
This year, we teamed up with the Nova Southeastern University GWEP to host a live webinar on the 4Ms of Age-Friendly Health Systems and how they have had to adapt to a COVID-19 World. Below are PowerPoint presentations we received permissions to share.
Presentations on the 4Ms and Age-Friendly Health Systems
Panel Presentations
Dementia Care Panel: Breaking Down Silos
COVID-19 Panel: Lessons and Stories from the Front Lines
A full recording of our webinar can be found on the REACH YouTube channel.