Sponsored Residencies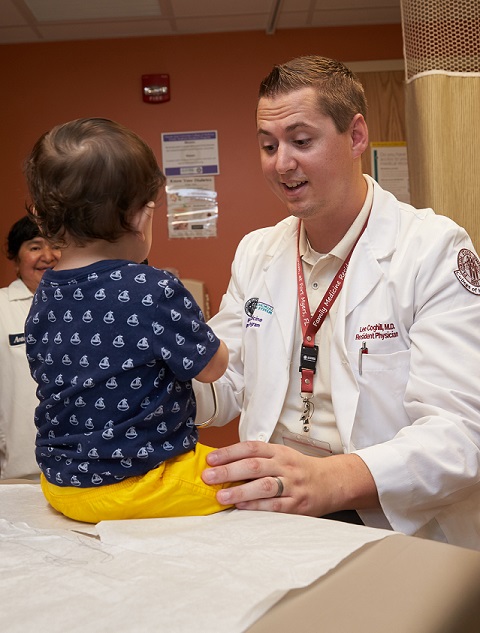 The Department of Family Medicine and Rural Health offers residency programs in Family Medicine. It currently has one program in operation at Lee Health in Fort Myers, Florida. For complete information, visit the FSU College of Medicine Graduate Medical Education Program website.
• Family Medicine – Winter Haven 
The Florida State University College of Medicine and Winter Haven Hospital recently announced plans for a new family medicine residency program in Winter Haven – a rural and medically underserved community east of Lakeland and about 45 minutes southwest of Orlando. It fits with the College of Medicine's mission to be responsive to community needs, especially through service to elder, rural, minority and underserved populations. The program anticipates its first class of residents in July 2020.
• Family Medicine – Fort Myers
The program's mission is to develop family physicians who are leaders in the community, committed to caring for the underserved; who will provide high-quality, affordable primary care which includes treatment, prevention and health promotion. We will train them to care for the physical, spiritual and emotional needs of patients, their families and the community.
The Family Medicine Residency Program is designed to fulfill the Accreditation Council for Graduate Medical Education (ACGME) competencies in Patient Care, Medical Knowledge, Interpersonal and Communication Skills, Professionalism, Practice-Based Learning and Improvement, and Systems-Based Practice. The curriculum offers a balanced learning environment within various settings (hospital, ambulatory, emergency, home and long-term care) and rotations in a variety of areas and specialties: pediatrics, obstetrics and gynecology, geriatrics, and other electives. Residents will develop skills that will equip them to be competent family medicine physicians.
Affiliated Fellowship
• Family Medicine Global Health – Fort Myers 
The program is a one-year fellowship committed to training physicians in global health. Our fellows spend 40-50% of their time overseas at mission hospitals and international Family Medicine Residencies in alternating three-month cycles. Time spent stateside is in Fort Myers, Florida where fellows work as junior faculty with much flexibility of schedule and time protected for learning.

For more information about the FSU College of Medicine Graduate Medical Education program, contact Connie Donohoe, MPH, C-TAGME, Graduate Medical Education Program Director at 850.645.6867.
______________________________________