Arbeitman Lab Poster Earns First Place at 2019 Drosophila Conference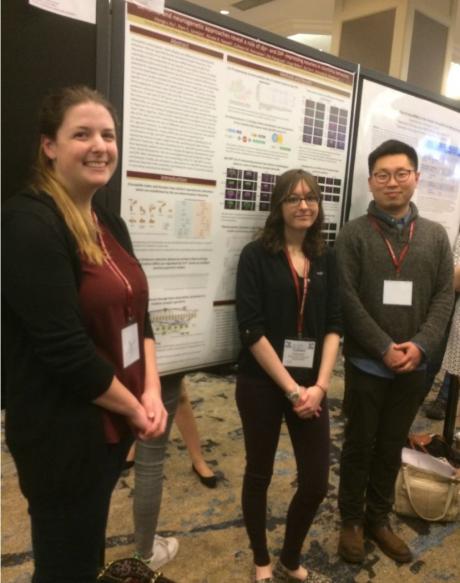 ×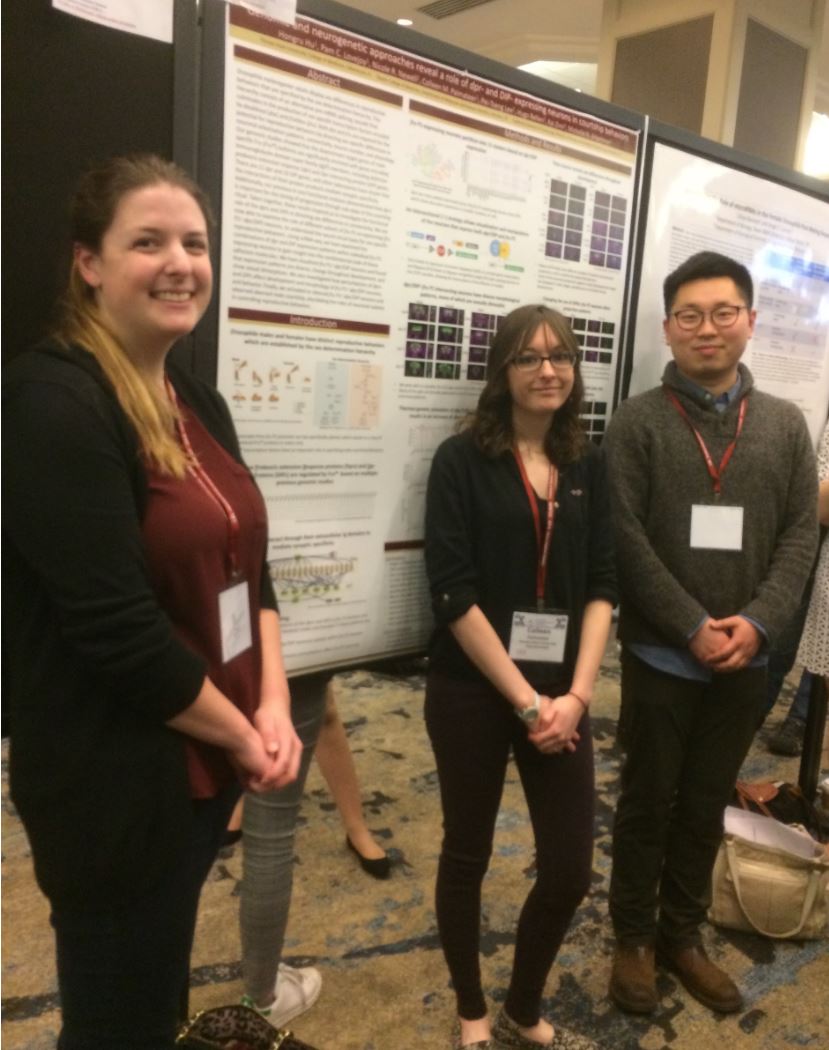 Dr. Michelle Arbeitman's lab presented a research poster that earned first place at the 2019 Annual Drosophila Research Conference. This conference brings together researchers from all over the world. Congratulations to Dr. Arbeitman and her lab!
Information from the lab regarding the presentation:
The study seeks to understand how sex-specific connectivity differences arise in the neurons that underlie male and female reproductive behaviors. The neurons that direct reproductive behaviors are known to express a gene called fruitless. Our previous genomic-scale studies identified a set of cell adhesion molecules called Dpr and DIPs that are expressed in fruitless neurons.  We used genetic approaches, coupled with fluorescent tags, to examine the neurons that express fruitless and each of the 31 cell adhesion molecules. This revealed the combinations of Dpr/DIPS and uncovered sexual dimorphism in morphology in neurons. The combinations of Dpr/DIPs were further revealed by single cell RNA-seq approaches. Using thermogenetic approaches to activate neurons revealed roles for these neurons in reproductive behaviors. An examination of these neurons during developed showed how sex differences arise. The study also showed that sex differences in morphology are directed by the sex determination hierarchy. Altering the sex of the neurons and altering the expression levels of the Dpr/DIPs results in changes in connectivity within the nervous system.