BMS Students Co-organize Successful Translational Cell Biology Symposium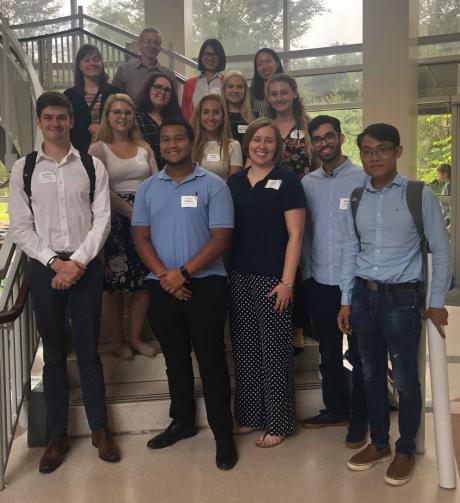 ×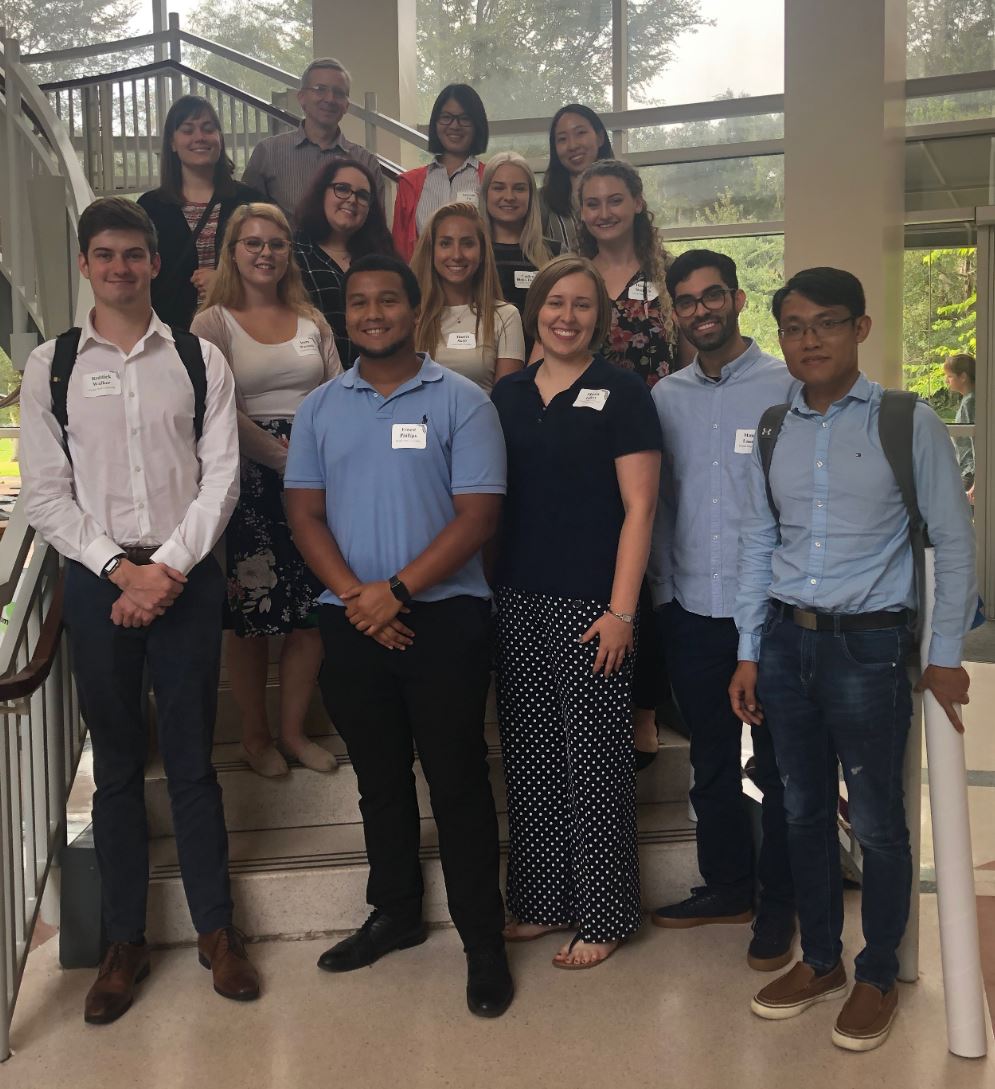 September 2019
The third annual Florida Translational Cell Biology Symposium was held at the University of Florida on Friday, September 13th, 2018. A group of 13 FSU students traveled to the University of Florida to attend, including Marisa Tillery and Caitlyn Blake-Hedges, who co-organized the event alongside John Calise and Kristen Skruber from UF.
Four students from BMS were selected to give short talks:
Ernest Phillips (Gunjan Lab): "The role of histone H3.3 repair in cancer"
Caitlyn Blake-Hedges (Megraw Lab): "Centrocortin regulates actin-dependent processes in the early Drosophila embryo"
Yiming Zheng (Megraw Lab): "A perinuclear microtubule-organizing center controls plasma membrane growth and basement membrane secretion"
Randi Reed (Tomko Lab): "Expanded coverage of the 26S proteasome conformational landscape reveals mechanisms of peptidase gating"
The poster session featured posters from Monica Abou Harb (Meckes Lab), Caitlyn Blake Hedges (Megraw Lab), Rebecca Buchwalter (Megraw Lab), Ernest Phillips (Gunjan Lab), Delaney Sherwin (Yanchang Wang Lab), Jenny Warnock (Tomko Lab), Xiaoyan Yu (Yuan Wang Lab), and Yiming Zheng (Megraw Lab). Yiming was awarded 3rd place for his poster in the competition. Other students attended to enjoy the great science, camaraderie, and networking the conference provided.
A write-up on the event by Marisa Tillery can be found on the ASCB website here.