Three earn national scholarships for primary care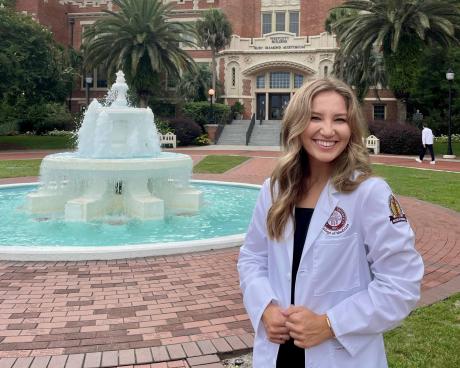 ×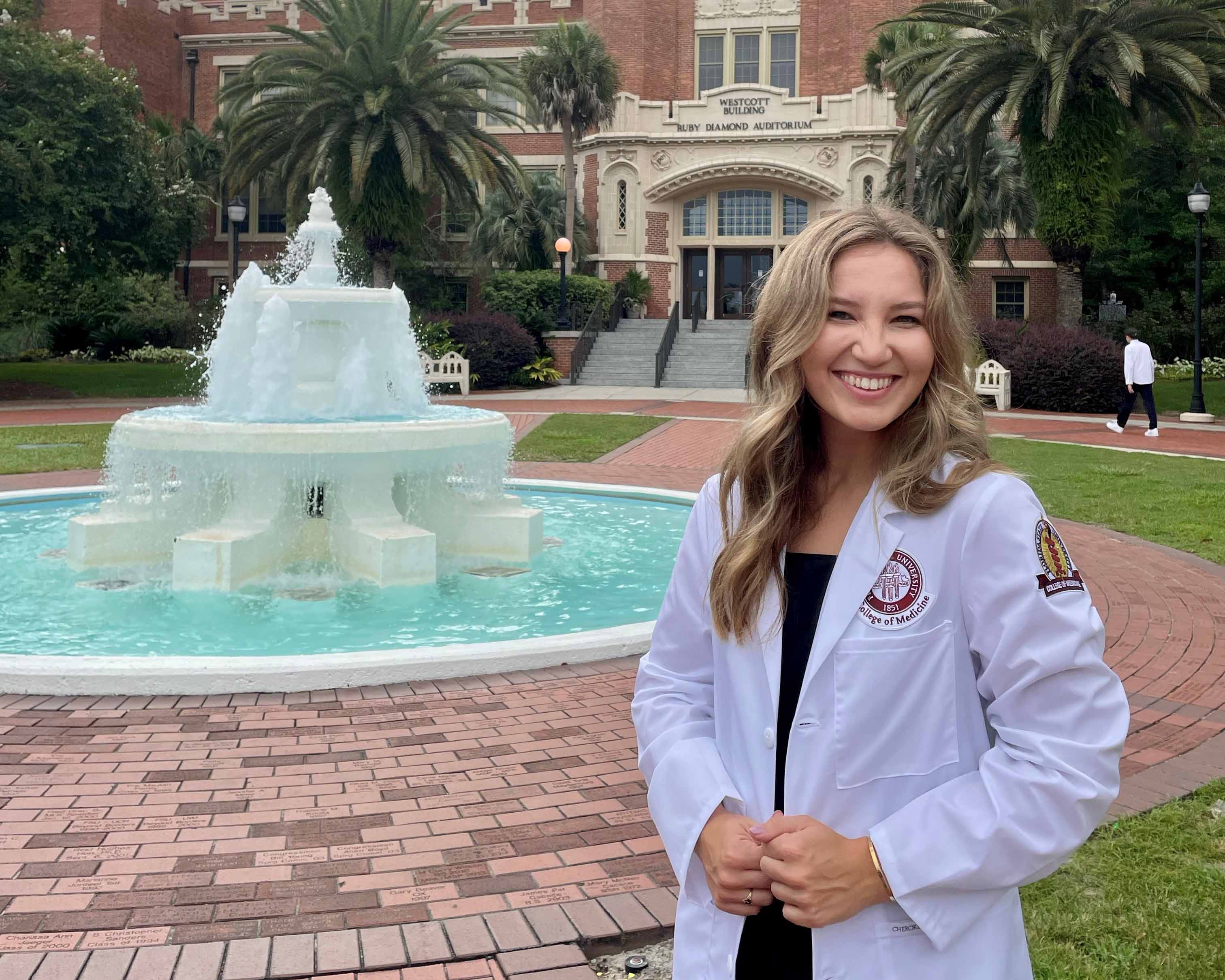 Florida State University College of Medicine student Savannah Calleson and School of Physician Assistant Practice students Janique Tang How and Michelle Shepherd all plan to work in primary care. They share a passion to care for the underserved.
Their goals received a collective boost with news that each has been selected to receive a National Health Service Corps (NHSC) Scholarship.
Funded through the Health Resources and Services Administration, the NHSC program is specifically for students pursuing careers in primary health care. The scholarships cover tuition, required fees, reasonable educational costs and a monthly stipend in exchange for practicing in rural, urban, and tribal communities that are designated as a Health Professional Shortage Area (HPSA).
Approximately 10% of all NHSC applicants receive scholarships. Recipients exchange one year of service per scholarship year.
"It's a great trade," said Calleson, a first-year M.D. student. "I always knew that I wanted to work in an underserved area. For me, medicine wasn't about the money…This was just a weight lifted off my shoulders, in that I won't have to maybe consider a different specialty based on how I can pay off my loans."
Calleson, a Tallahassee native, is the 12th College of Medicine M.D. student to receive the NHSC scholarship. Tang How and Shepherd are members of the PA Class of 2022 and are the program's second and third NHSC recipients.
"I am very excited for this opportunity to live out our mission statement to serve the underserved," Tang How said.
All three women earned undergraduate degrees from Florida State University and experienced eye-opening opportunities through service-oriented, student organizations.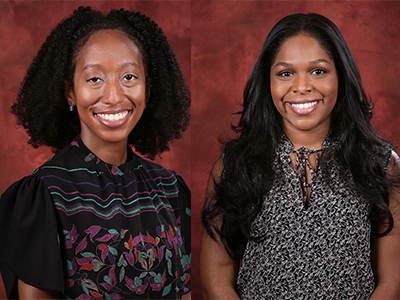 Tang How twice visited the Dominican Republic through FSU's Alternative Breaks program, where she worked on water and sanitation projects. Shepherd spent a week in Selma, Alabama with the non-profit Something New, teaching young people about diversity, expression and conducting civil conversations.
Through the Global Scholars Program, Calleson spent three months during the summer of 2018 in Senegal, Africa. Working through the non-profit Maison de la Gare, she assisted nurses with first-aid care for children living in squalor and begging for food in the streets.
"It was a very difficult experience, but I feel like I came back from it knowing I wanted to go into medicine even more," Calleson said.
Her work in Senegal led to Calleson's nomination, through the College of Medicine, for FSU Humanitarian of the Year.
Calleson, a member of the first Interdisciplinary Medical Sciences (IMS) graduating class at FSU, completed the College of Medicine's Bridge to Clinical Medicine master's program in May. She's the first College of Medicine student with both IMS and Bridge degrees.
"I've definitely researched a lot and taken advantage of what was here," Calleson said. "Even in undergrad, when they released match results I would flip through them and see where everyone was about to go and what they were specializing in. I never wanted to go anywhere else."
College of Medicine faculty members Dr. Julia Weeks and Dr. Anthony Speights mentored Calleson along the way. Weeks, FSU's family medicine clerkship director, was the physician Calleson shadowed during an externship as a student at Chiles High School.
"Seeing her interactions with patients; when she's talking to you she makes you feel so important," Calleson said. "She's truly listening. Following her around and seeing the work she would do behind the scenes – how much she put in to be there for her patients – I was like, 'This is what I want to do.'"
Speights, associate dean of IMS and director of Bridge, met Calleson at the Humanitarian of the Year reception.
"Just looking at the things she had done – the trip to Africa – that, for me, was one of the main catalysts in wanting to be involved in mentoring her and helping her get into the College of Medicine," said Speights, who helped shepherd Calleson through the process. "Those are the kind of students that we look for."
Calleson credits her parents – Scott and Terri Calleson - and grandparents for nurturing her compassionate heart. The daughter of two marine biologists, Calleson was intrigued by science, but gained a heart for service through summer travel with her grandmother, Christine Finland. Starting at 17 and spread over three summers, Calleson accompanied her grandmother, mother and younger sister Sierra for two weeks each as they hiked Spain's Camino de Santiago pilgrimage trail.
"I loved science, but I really love people," Calleson said, recounting the greatest takeaway from the journey.
"When you find people who are humble, non-assuming, compassionate, empathetic – and you see that from the beginning – it just really makes you want to be a part of their life; to help them grow and achieve the things they want to achieve," Speights said. "Not just for them, but for the patients that are going to be treated by them later on. She is really going to be a special, special physician for whatever group of people she decides to take care of."
FSU College of Medicine NHSC Scholars
Class of 2010 – Tanya Anim, Brittany (Foulkes) Crenshaw
Class of 2011 – Komal D'Souza
Class of 2014 – Alyson (Lewis) Sanchious, Brett Thomas
Class of 2017 – Paulin Gotrace
Class of 2019 – Acton Pifer, Tiffany Smith-Sutton
Class of 2020 – Eric Walker
Class of 2023 – Cylena Stewart
Class of 2024 – Sheena Chege
Class of 2025 – Savannah Calleson
FSU School of Physician Assistant Practice NHSC Scholars
Class of 2019 – Daniela Salazar
Class of 2022 – Janique Tang How
Class of 2022 – Michelle Shepherd