No longer interim: Ben Smith leads School of Physician Assistant Practice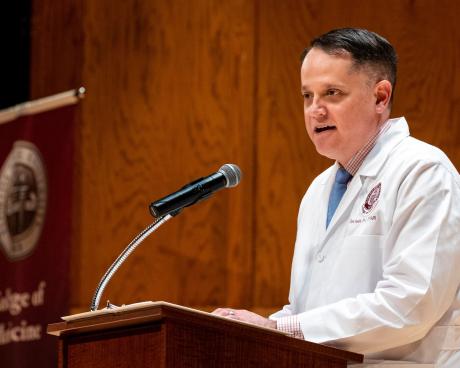 ×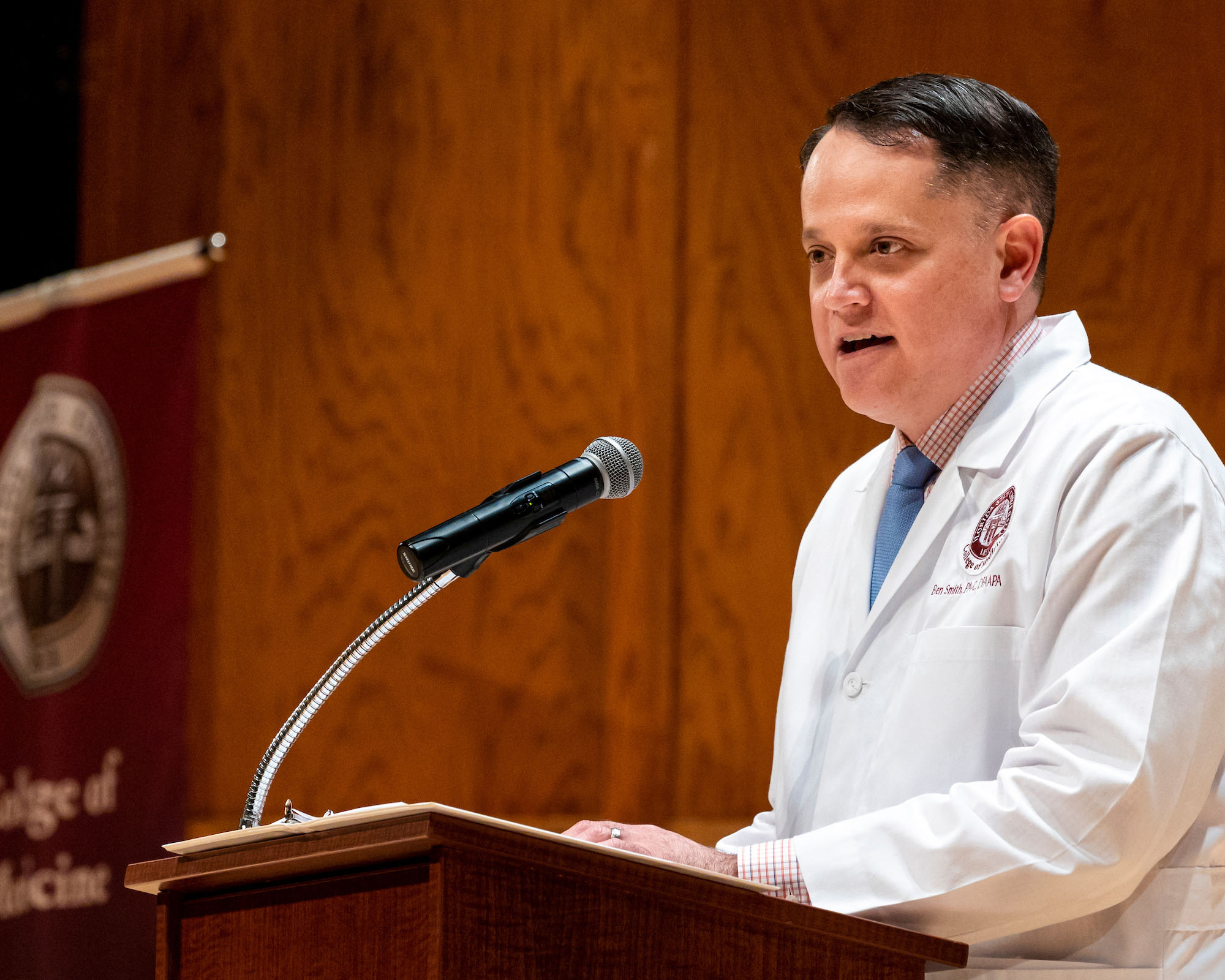 Ben Smith, interim director of the Florida State University School of Physician Assistant Practice for the past year, got to drop "interim" from his title in December when College of Medicine Dean John P. Fogarty asked him to take the position permanently.
Citing Smith's "quiet and steady leadership as interim since January 2022," Fogarty also noted his skillful leadership through a difficult year that included various aspects of the accreditation process.
"He has been a key faculty member throughout our short history of the FSU PA program," Fogarty said. "He has served on or chaired all key committees in his time here."
Smith, who was also named associate dean, accepted the promotion "with much humility and enthusiasm."
"It is a privilege to be asked to serve as the Program Director of the FSU PA program," he said. "Working with talented and passionate students, staff and faculty colleagues is tremendously motivating as we look to the future, which includes delivering optimal healthcare to our neighbors in the state, the nation and the world."
The School of Physician Assistant Practice accepted its first class in 2017. The 27-month, seven-semester curriculum was designed to prepare graduates to practice medicine as part of the physician-PA team. Much like students in the M.D. program, PA students finish their program of studies in clinical rotations at one of the regional campuses. The program places a strong emphasis on biomedical sciences, simulation and procedural skills, and graduates earn the Master of Science in physician assistant practice degree.
A search committee composed of faculty and students and chaired by Shalon Buchs, director of the Office of Continuous Quality Improvement, worked with a firm familiar with PA director searches to recruit candidates nationally. The dean said they identified a lot of interest in the FSU position, and four candidates were brought to campus for interviews.
Smith, the only local finalist, earned a doctorate in medical science at the University of Lynchburg and a master's degree in physician assistant studies at the University of Nebraska Medical Center. He holds bachelor of science degrees from the Medical College of Georgia (physician assistant) and the University of Georgia (biology). Smith is also a Distinguished Fellow, American Academy of Physician Assistants.
He joined the College of Medicine faculty in 2016, as the PA program was being created, and has served in numerous roles, including teaching faculty, director of didactic education, and associate program director.
Smith is proud of the successes of the PA program so far and plans to build on them.
"As the PA program is still young in its development and history, it is awesome to recognize the reach and potential of current students and alumni," he said. "Much good has been accomplished to date.
"My hope is that we will maintain a broad vision of the positive influence that will be realized," Smith added. "This success will occur as we continue to work together with a mission-driven focus, aware of growth and learning opportunities."
Contact Audrey Post at audrey.post@med.fsu.edu