Grad Spotlight: Alan Riley
×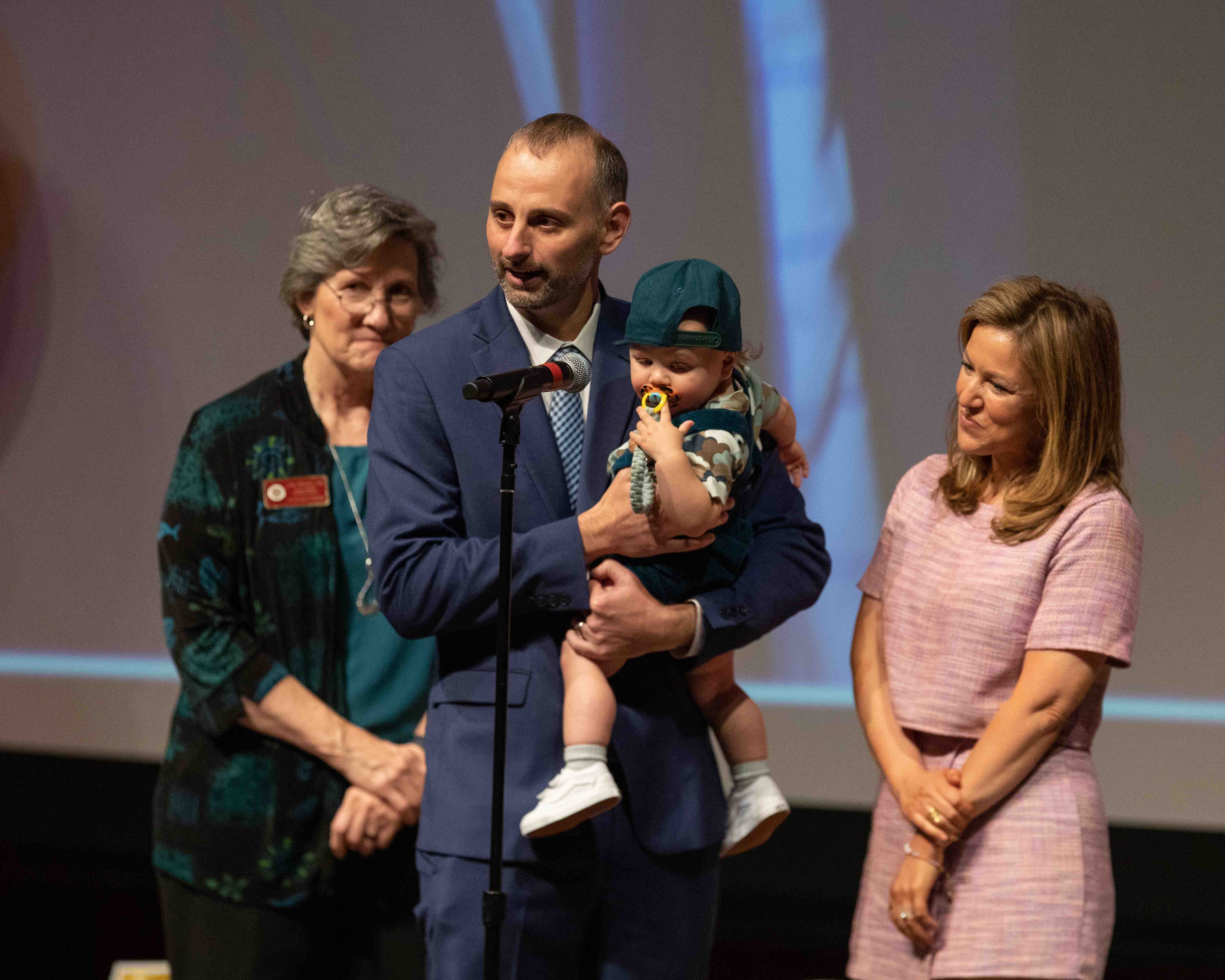 Name: Alan Riley
Hometown: Marianna, Fla.
Undergraduate School: University of Florida
Major: Construction Management
Graduate School: Florida Agricultural & Mechanical University
Degree: Doctor of Pharmacy
Residency Match: Transitional Year, Brookwood Baptist Health, Birmingham, Ala.; Radiology – Diagnostic, University of Alabama Medical Center, Birmingham
2023 Grad Questionnaire
What and/or who inspired you to go to medical school, and how?
Before medical school I worked as a retail pharmacist in my hometown of Marianna and came to know many residents who utilized the local health-care system.  Many patients spoke about having to travel an hour or more, sometimes multiple days per week, to visit specialists or have procedures performed.  Others simply did without care because they did not have the means to travel.  These stories inspired me to pursue a career in medicine so that I can contribute to the medical community in Marianna and provide services locally for the residents who are in need.
What did you learn about yourself during your time in medical school that surprised you?
I learned that I am OK with not having all of the answers.  This is tough because after four years of training, I think I am more aware of what I do not know than what I do.  Medicine is a humbling profession in many ways and the amount of information and knowledge that has been assembled through decades of research is immense and too expansive for any individual to master.  The best we can do is to know where to find the information needed to treat each patient to the highest standard of care and to continue to improve as a provider with every encounter.
What course/professor had the greatest impact on your medical education?
The neuroscience course during my M2 year that was led by Dr. Stanwood, Dr. Sandroni and Dr. Hayes impacted me because of the large amount of imaging that was used to teach complex neuroanatomy.  I enjoyed learning how different forms of imaging are used to diagnose a plethora of nervous system pathologies and can be very challenging.  The course really increased my interest in diagnostic imaging and contributed to my decision to become a radiologist.
What did you learn from having gone through medical school during the COVID-19 pandemic? How did it change you?
The COVID-19 pandemic was difficult for everyone in different ways, but the medical field really faced the greatest collective challenge.  Having an up-close view, I learned just how adaptable and resilient the individuals who work in the field really are.  The pandemic also changed my thinking that the medical system in the United States is built to withstand any eventuality because early on, unfortunately, many patients went without the level of care that is expected due to the sheer number and acuity of cases. This highlighted the need for better preparedness and increased public health funding.
Given the rigors and stressors of medical education, what diversion did you lean on to get you through?
My wife Amy has been my biggest supporter, even before medical school was a consideration, and I have leaned on her when times have been tough during the past four years.  Spending time with her, our three pets – Dodger, Gypsy and Merritt – and more recently our son, Shepard, allowed me to step away from the stresses of medical school when I needed a break.
A Second Opinion
Provided by Sandeep Rahangdale, M.D., dean of the Tallahassee Regional Campus
A Regional Campus Dean's Award is given annually to a graduating senior at each of our six regional campuses. It recognizes the graduate who consistently represented the FSU College of Medicine mission in professional interactions and helped classmates do the same. Alan is this year's recipient. During his years at the Tallahassee Regional Campus, he managed to juggle academics and life-changing events, like becoming a father. He has humbly represented the best of himself and all his classmates in the clinic and hospital. His decision to leave a successful career as a pharmacist to fill a need for diagnostic radiologists in his rural hometown shows he lives the mission.
Read Alan Riley's student profile
Photo Caption: Alan Riley, joined by his wife, Amy, and holding their son, Shepard, announces on March 17, 2023, that he will spend his transitional year at Brookwood Baptist Health in Birmingham, Ala., and then complete his residency in diagnostic radiology at the University of Alabama Medical Center, also in Birmingham. (Photo by Bill Lax for the College of Medicine)