Commendations and continued accreditation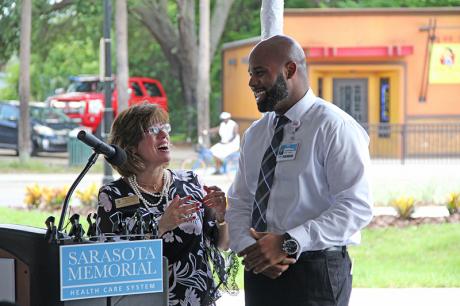 ×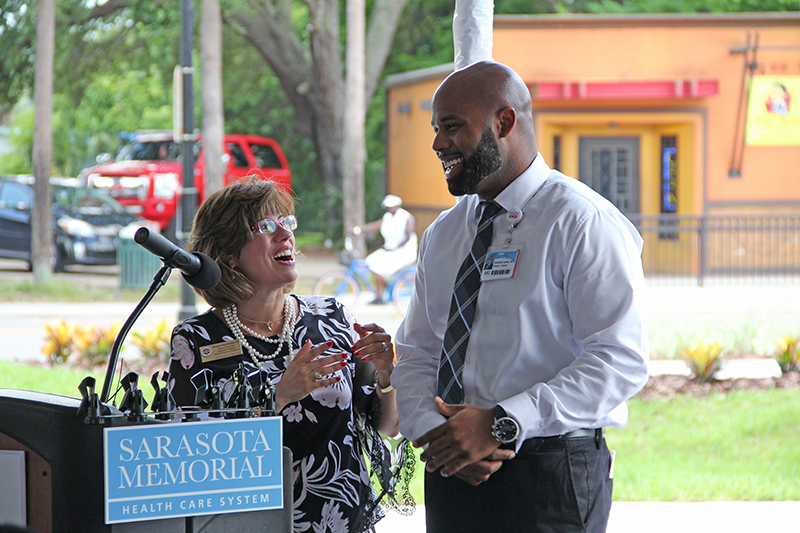 December 2018
Christmas came a few weeks early for the Florida State University College of Medicine, Sarasota Memorial Health Care System and the internal medicine residency program they share. The program received multiple commendations during its latest assessment by the Accreditation Council for Graduate Medical Education and continued accreditation approval.
Continued accreditation with numerous commendations and no citations is the best possible outcome, said Joan Meek, associate dean for graduate medical education at the College of Medicine.
"This accreditation decision reflects the exceptional efforts of founding program director Wilhelmine Wiese-Rometsch, associate program director Karen Hamad, the program faculty and Sarasota Memorial administration in creating a high-quality training program for its internal medicine residents," Meek said.
The IM residency program, which began accepting 13 residents a year in summer 2017, is now approved to teach as many as 39 per year. By 2020 it will produce 13 new internal medicine physicians annually. 
In its accreditation approval notification, the review committee cited multiple strengths, including: 
Program leadership, recognizing the team's experience and commitment.
Curriculum, describing it as well-designed and innovative. 
Faculty chosen specifically for their commitment to teaching and supervising residents.
Quality improvement, commending faculty members, hospital leaders and residents for their involvement in ongoing program assessment.
Hospital support, recognizing SMH for providing compensation for faculty teaching time and employing a research director and director of wellness and resiliency training.
Competency-based journaling, which promotes residents' self-reflection and lifelong learning.
Structured Interdisciplinary Bedside Rounds (SIBR), described in detail below.
Wiese-Rometsch, previously the corporate vice president for academic affairs and designated institutional official for the Detroit Medical Center's GME programs, said the commendations are a testament to the entire team's diligence and dedication. "From SMH and FSU leadership to our hard-working faculty, residents and staff, everyone is committed to creating an exceptional clinical learning environment," she said.
The SIBR team approach promotes collaboration, communication, patient safety and efficiency. The team consists of physicians (both residents and attending physicians), nurses, pharmacists, case workers and physical therapists – plus the patient and family members when available.
"During these morning rounds, the intern/resident discusses key elements of the last 24 hours of the patient's stay; the nurse presents a safety checklist to prevent hospital-acquired conditions, as well as to address patient safety issues; the pharmacist identifies potential medication interactions, allergies or errors; and the case manager presents social determinants affecting length of stay and discharge plans," Hamad explained. "The attending physician then wraps up the conversation with the patient, giving an overview of the plan for the next 24 hours and identifying a potential discharge date. This not only allows the entire team to communicate effectively and in real time, but also lets the family and the patient experience the collaborative team approach of care. We have had wonderful outcomes."