Event: Reducing Risk for Dementia: How to Make Physical Exercise Fun and Easy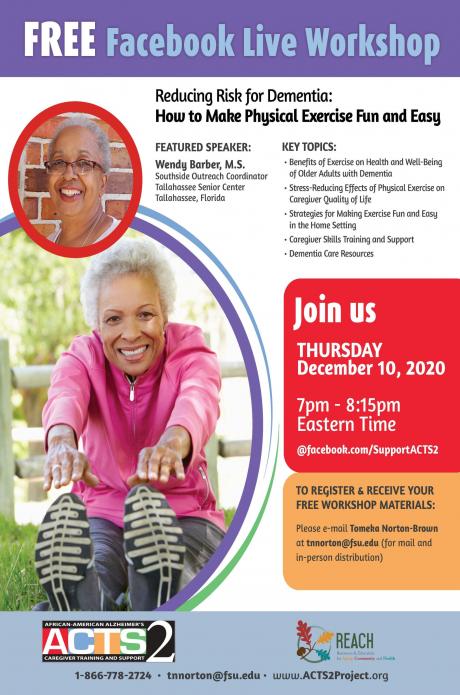 ×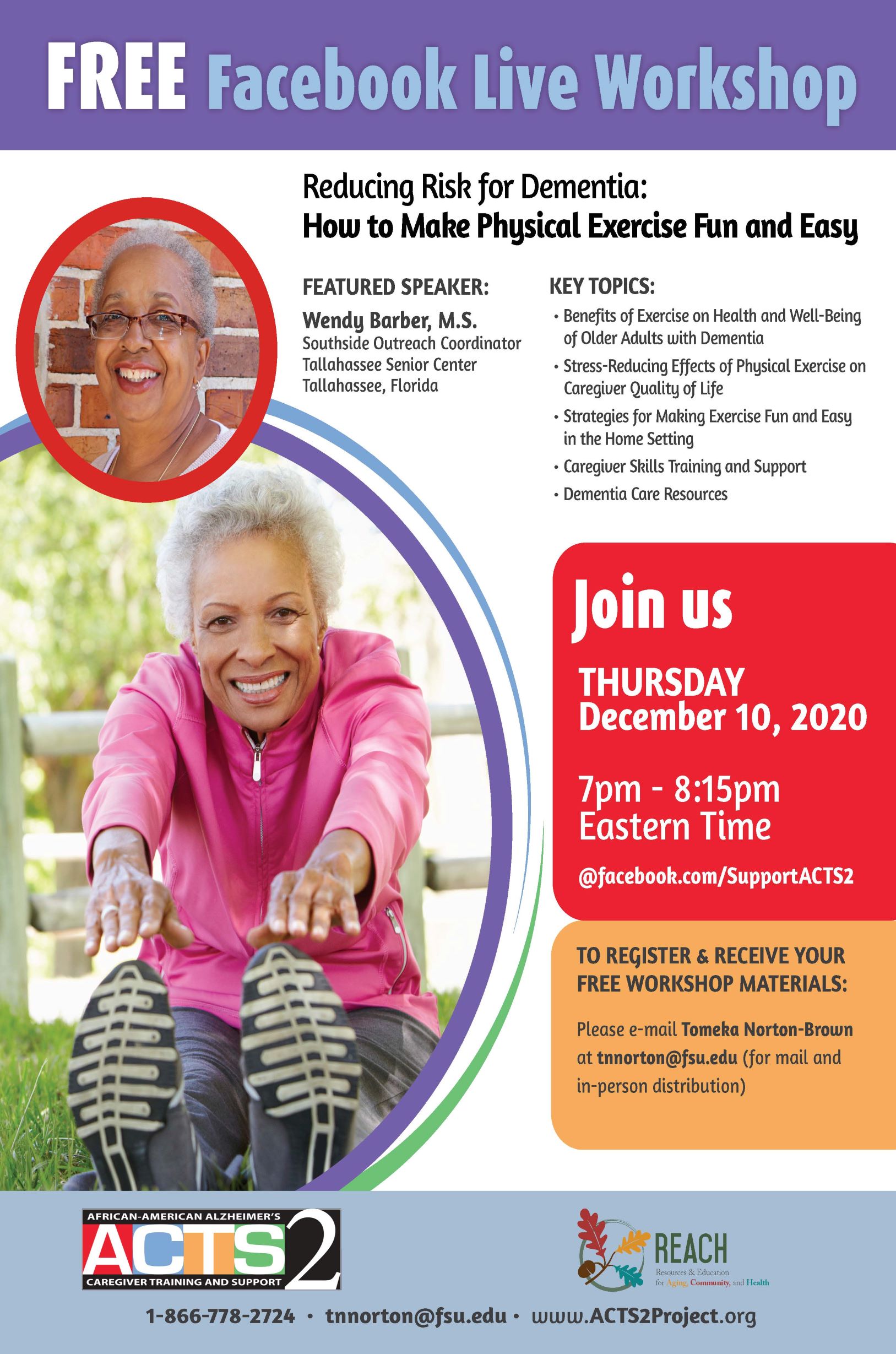 Hear Wendy Barber, M.S., highly esteemed health coach and dementia care advocate, discuss this topic during a free Facebook Live event, December 10, 2020 from 7-8:15PM. 
Please join us for our next free Facebook Live Workshop, "Reducing Risk for Dementia: How to Make Physical Exercise Fun and Easy," 7:00 PM-8:15 PM (Eastern Time) Thursday December 10, 2020. The workshop provides information about the benefits of exercise on health and well-being of older adults with dementia and their family care partners. Featured presenter, Wendy Barber, will do a live demonstration of a convenient and fun, home-based exercise program coupled with inspirational music. You'll enjoy it! In addition, special attention will be given to the personal experiences of care partners of older adults with dementia incorporating exercise into their daily caregiving routines. Current and future caregivers, elder care professionals, and other interested community members are strongly encouraged to join the workshop.
Please email Tomeka Norton-Brown (tnnorton@fsu.edu) to register. After you have registered, we will send you written workshop materials a day or so before the workshop. If you have questions or need additional information, please call toll-free 1-866-778-2724 or email tnnorton@fsu.edu. Sponsors for this workshop are the African-American Alzheimer's Caregiver Training and Support Project 2 (ACTS2) and Resources & Education for Aging, Community and Health (REACH).