BSSM Launches Community Rounds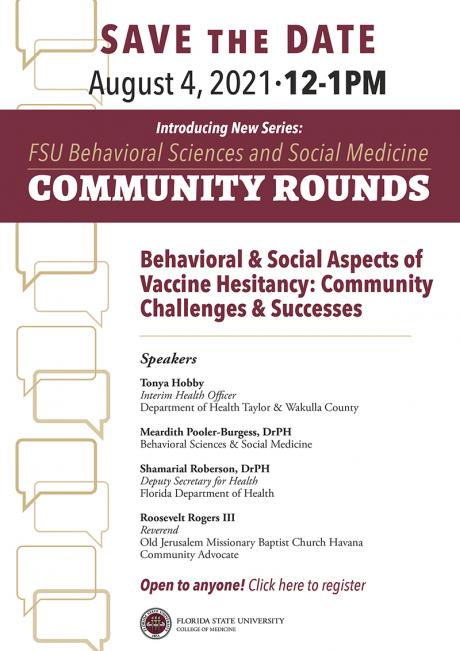 ×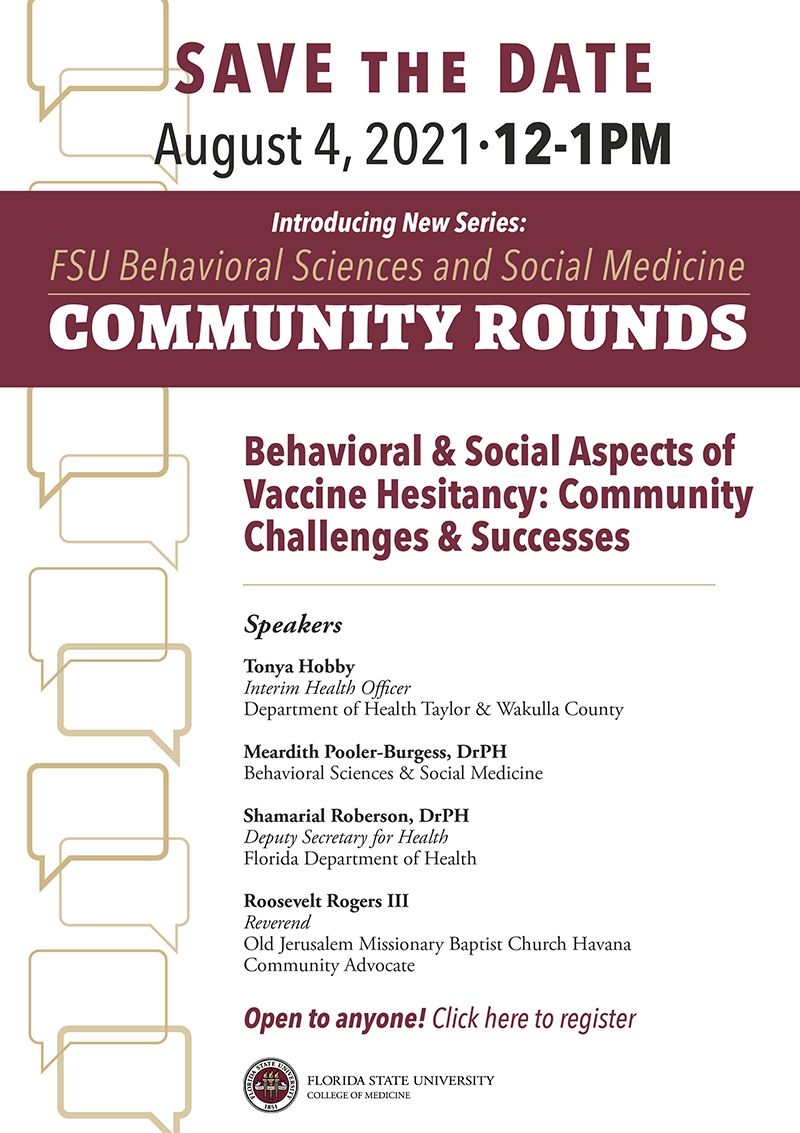 Dr. Heather Flynn, Interim Chair of the Behavioral Sciences and Social Medicine (BSSM) department at the FSU College of Medicine announced the inaugural FSU BSSM Community Rounds event scheduled for August 4, 2021 from 12 to 1PM.   The event is Behavioral and Social Aspects of Vaccine Hesitancy: Community Challenges and Successes. 
This is a virtual event, open to the campus and community alike. The faith community and rural health departments are represented on the panel of speakers, which also features Deputy Secretary for Health, Dr. Shamarial Roberson of the Florida Department of Health. 
See the flyer for more information on the panelists.