RAW: Racism Awareness Week (Jan. 11-15)
Start Date
Mon, 1/11/2021
Description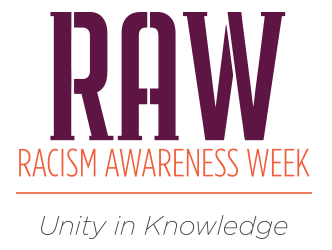 Since 2017, students at the FSU College of Medicine have been proud to host the annual Racism Awareness Week (RAW) highlighting themes surrounding racial disparities, injustice, and inequalities, while relating these issues to the realm of medicine and healthcare. It is their intention to build a dialogue around these concerns, to raise awareness into current racial issues, and most importantly, to stimulate impactful changes in building empathy and progress in our communities. Throughout the week, students host a variety of speakers and interactive events delving into an array of topics centering on themes of race.
Click here for more information and to see the full RAW 2021 schedule.
Add Event to Calendar
Mon, 1/11/2021 Noon
Fri, 1/15/2021 12:50 p.m.
Eastern
RAW: Racism Awareness Week (Jan. 11-15)
---
Virtual