Match Day 2021
Start Date
Fri, 3/19/2021
Location
Virtual (live stream on med.fsu.edu, Facebook and YouTube)
Introduction
Few events hold more drama, or have more impact in the life of a medical student than Match Day. For many, the sealed envelope holds the key to the future. At the College of Medicine, the students from the Class of 2021 are expected to learn where they will continue their medical education.
Graduating medical students across the country receive their match information at the same time on the same day. 
Live stream links will be posted here when available.
Description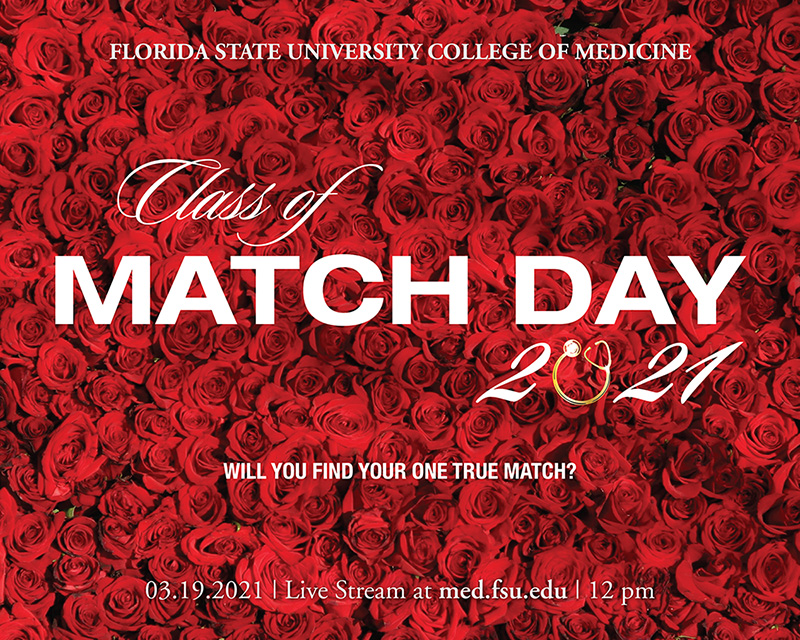 Add Event to Calendar
Fri, 3/19/2021 Noon
Fri, 3/19/2021
Eastern
Match Day 2021
---
Virtual (live stream on med.fsu.edu, Facebook and YouTube)