Dr. Mark Stavros receives the Pioneer PACE Award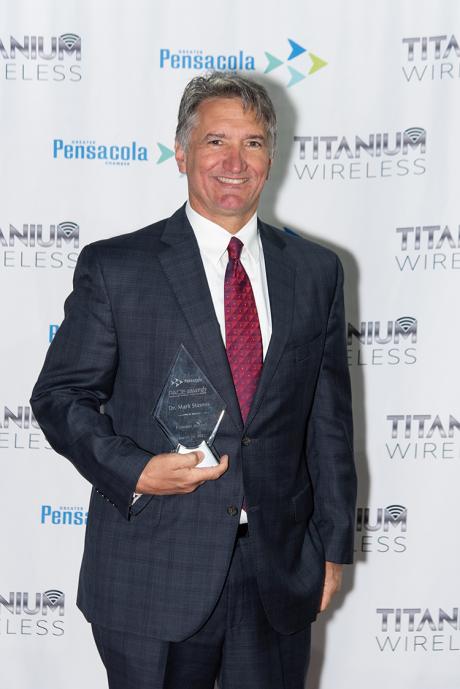 ×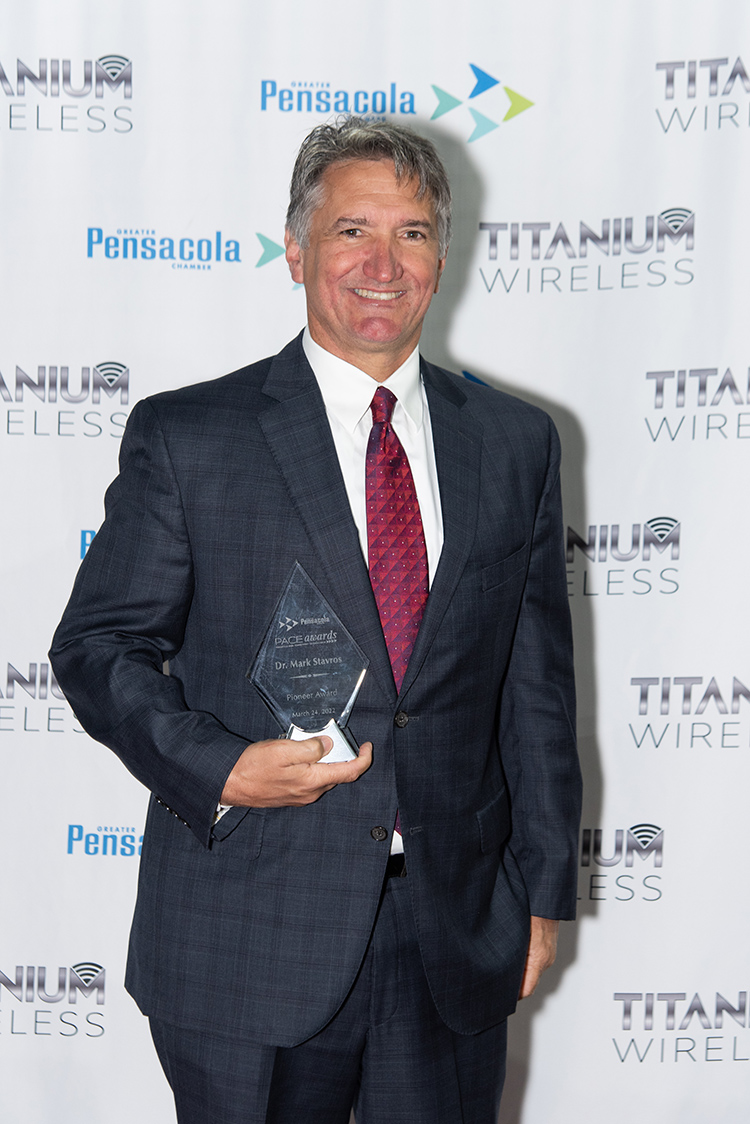 From the Greater Pensacola Chamber of Commerce:
*Special thanks to Kate Treick Photography for the photo.
"The Pioneer Award was established in 1978 and awarded to honor an individual in the healthcare field who has made significant contributions, provided leadership with lasting impact and who has demonstrated a lifetime commitment to progress for the Greater Pensacola Area healthcare community.
The 2022 Pioneer Award recipient has been a part of his organization for over 20 years, and currently serves as Emergency Department Medical Director. For the past 19 years, he has traveled annually to Central America on medical mission trips, piloting a telemedicine health delivery project to expand medical care in rural Panama and establishing nonprofit organizations to help sponsor aspiring medical students from Panama. He also serves as the Education Director in Emergency Medicine at Florida State University and as the Medical Director of the EMT/ Paramedic programs at Pensacola State College. In both roles, he has helped educate and mentor future healthcare professionals.
In addition to his role as ED Medical Director, he is also an addiction medicine physician, advocating for the expansion of treatment for those with substance abuse disorders. He developed Gulf Coast Addiction Medicine in two locations and has established several jail programs. One of his goals is to educate others about substance abuse disorders in hopes of decreasing the negative stigma attached to addiction.
On top of his annual accomplishments, our recipient met the challenge of COVID-19 head on by making sure the Emergency Room was as prepared as possible to continue seeing patients who were impacted by COVID and those that were not. He recognized early in the pandemic that we were seeing a decrease in the number of heart attack and stroke patients coming to the ER because they were afraid. Because of his leadership, messages were sent out to the community alerting them that Emergency Rooms were safe and encouraging them to find care if they felt like they were experiencing an emergency.
Our winner has served our nation in the United States Air Force and continues to serve by delivering high quality compassionate care to our community and outstanding educational experience for medical school students. He is motivated by his faith, family, and those he serves at work and in our community. He is a true servant leader who has made significant contributions that will have an impact on the way medicine is delivered in Northwest Florida for many years to come."