Manias Receives Micah Jay Williams Memorial Scholarship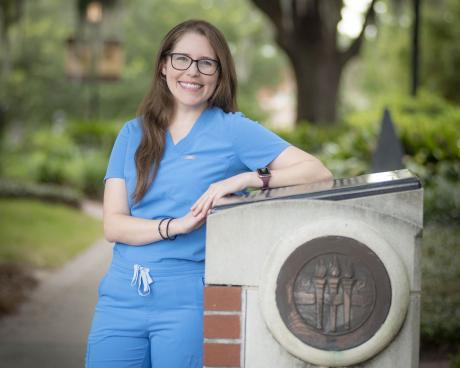 ×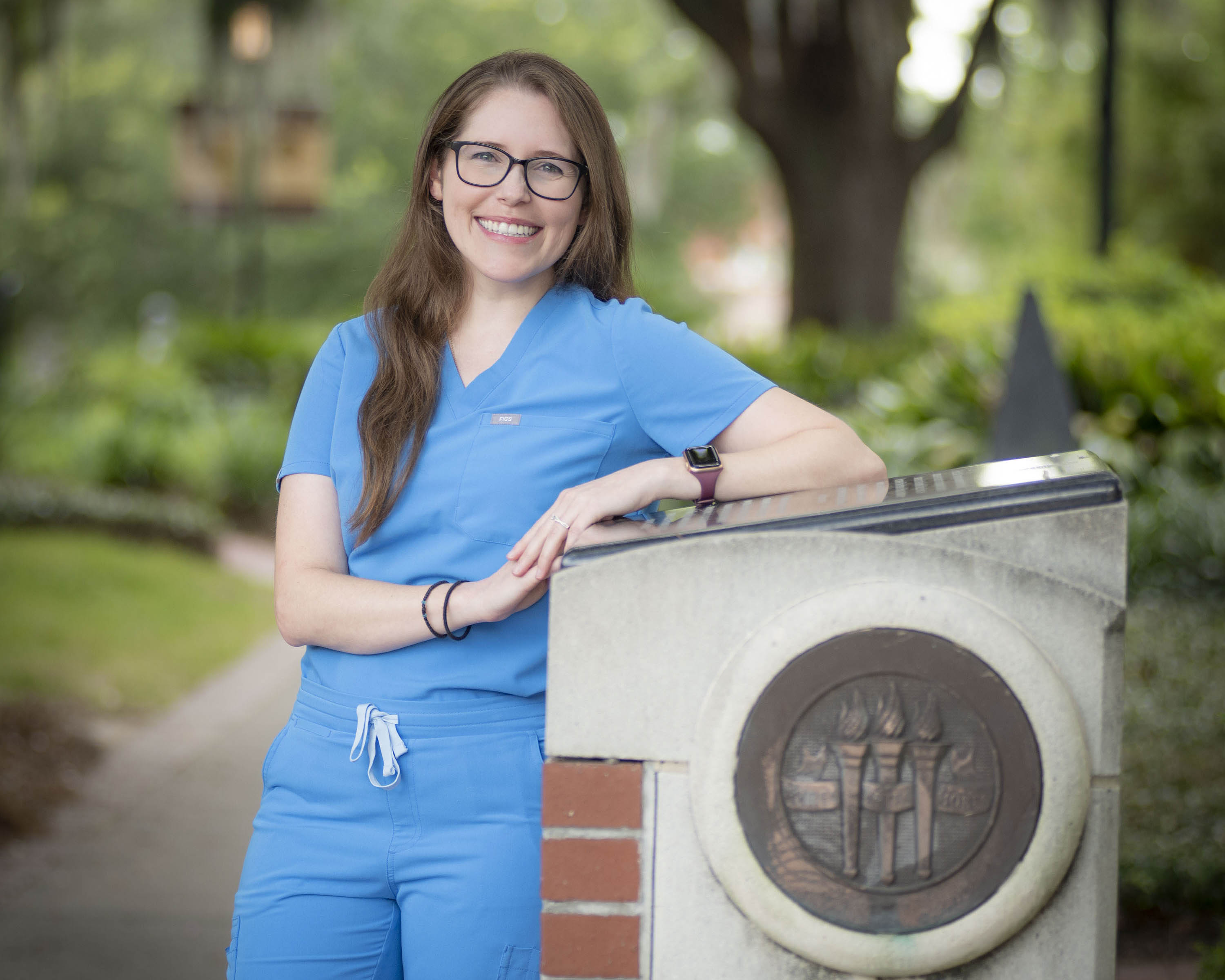 Michaela Manias, who will graduate from the FSU College of Medicine's School of Physician Assistant Practice in December, is the recipient of the inaugural Micah Jay Williams Memorial Scholarship awarded by the Gulf Winds Cares Foundation.
The $5,000 endowed scholarship was created to support higher education students in a medical field so they can contribute to the health and care of patients like Micah, who succumbed to a heart condition – hypoplastic left heart syndrome – at eight months of age.
The Rutledge family has endowed the Micah Williams Memorial Scholarship. Chris Rutledge, president and chief executive officer of Gulf Winds Credit Union for more than 20 years, worked closely with Micah's great-grandfather. He and his wife were moved by Micah's story.
"I am incredibly grateful for the Gulf Winds Cares Foundation, which created this scholarship so that I and future students pursuing our dreams in the medical field may honor Micah's memory through caring for and aiding in the health and well-being of others," Manias said. "It will also help ease the stressful financial burden of being a full-time student without the ability to have a steady income."
A Tallahassee native and graduate of Lawton Chiles High School, Manias earned her undergraduate degree from Florida State in biology. She emerged as the scholarship selection committee's recipient based on her academic success, grade-point average, extracurricular and community experiences demonstrating career ambitions, thoughtful and clear writing and  recommendations. 
"Volunteering with the Alzheimer's Association and HOME Street Medicine has taught me a lot about the sides of humanity we may not always see on a daily basis,"  she said. "The vulnerability of being human and aging, the unfairness and unpredictability of life, but also the resilience, compassion and tender aspects of humanity we use to persevere, heal and care for others ….
"These experiences have only solidified my desire for providing compassionate care and a positive impact on diverse patient populations, including the vulnerable and underserved in our community."
Since 2007 the Gulf Winds Cares Foundation has awarded nearly $250,000 in continuing education scholarships to 56 students pursuing unique passions, which up until this year had been earmarked only for graduating high school seniors.