Bergau, Brevard Heart Foundation Scholarship winner, leading in different field
×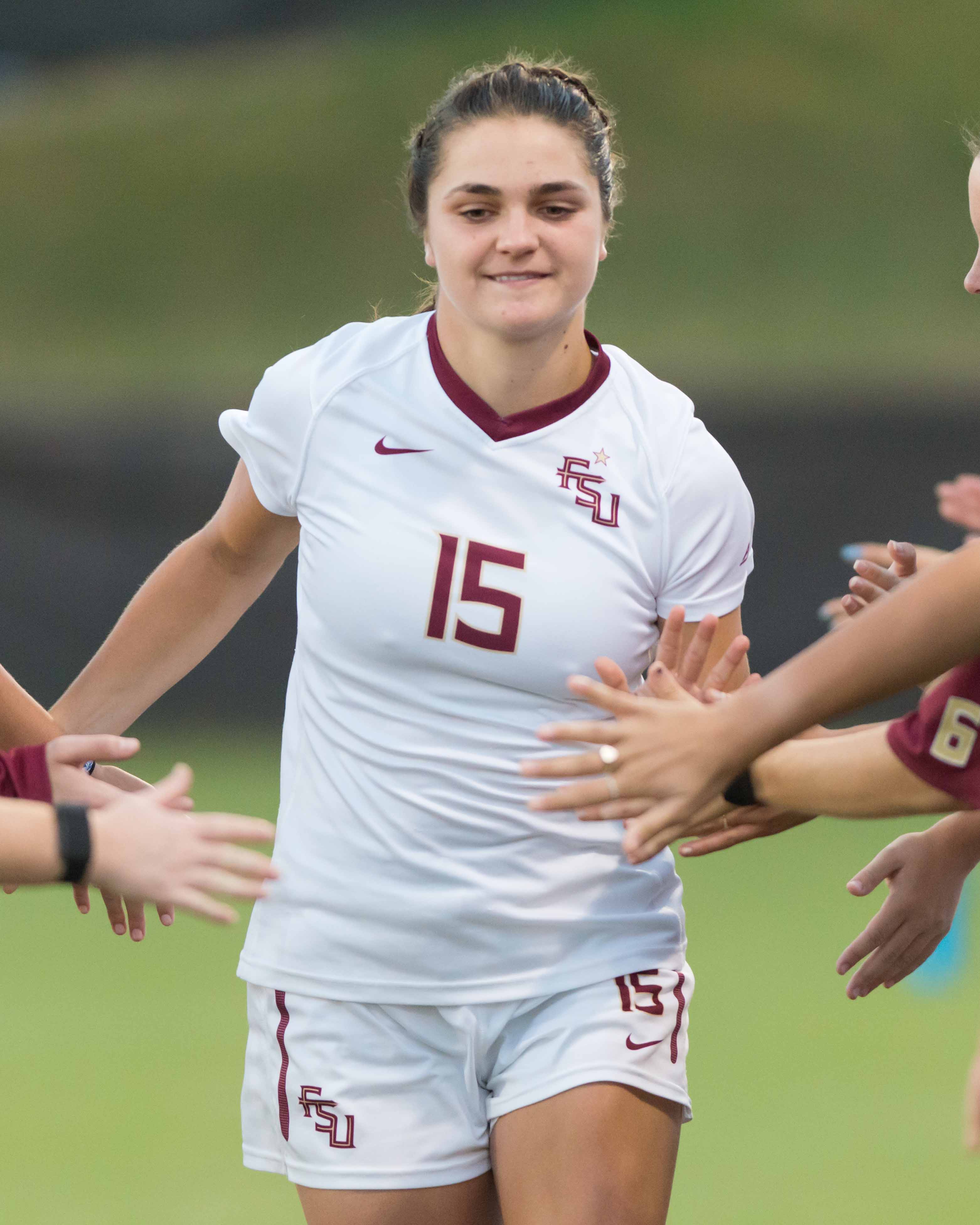 Florida State School of Physician Assistant Practice student Olivia Bergau and College of Medicine student Rutva Vora were recently awarded scholarships by the Brevard Heart Foundation, an organization that said it has provided more than $750,00 in merit-based financial support to medical and nursing students as an investment in "the next generation of quality health-care providers."
Vora, a member of the M.D. Class of 2025, arrived at Florida State in June after completing her undergraduate studies at Davidson College. Recipient of the organization's Medical Transition Scholarship, Vora was born in India but raised in Rockledge.
Bergau, a native of Merritt Island and a member of the PA Class of 2022, graduated magna cum laude in exercise physiology after being a four-year letter-winner for the Florida State soccer team. She was captain of the 2018 NCAA championship team.
"Soccer is why I am who I am today," said Bergau. "All of these things – my drive, my time management – are directly affiliated with soccer. If I didn't have that in my background, I probably wouldn't be doing as well as I'm doing in the program today."
Bergau, who helped the Seminoles win 75% of their games, including three Atlantic Coast Conference titles, has emerged as a leader in her PA class.
"We've had five or six Division I athletes come through the PA program and every one of them has been a stellar student; they're just so much more driven," said Tom Morgan, director of admissions for The School of Physician Assistant Practice and assistant professor of gross anatomy. "Olivia is a good example. I read through all of the applications that we get and I see this kid who was the captain of the national championship soccer team...
"We admit her and she has been one of the top performing students in her cohort. She had the highest grades in anatomy as well. They're really challenged with a lot of information in anatomy, especially the practical exam portion of the course where they're identifying structure on the cadavers. She had the highest score the whole year. It was impressive because we really try to test them and she kept rising to our challenge."
That's no surprise to FSU soccer coach Mark Krikorian.
"Olivia was one of the best leaders and captains we have had at Florida State," said Krikorian, who is in his 17th season. "Olivia was selfless as a teammate, and while she played a significant role on the field, many of the biggest contributions she made were in the locker room."
Those leadership qualities extend to the lab.
"Her performance in the lab – by herself she was really good – but she was also part of a team," Morgan said. "There's a group of four students who work on their body…and she was always drilling her team; like she was the captain of her dissection team. It was always a positive thing. They were always bouncy and making it very, very positive and it was very infectious."
"In the gross anatomy lab, I was so driven because I was so interested in what we were learning," Bergau said. "Then the people around me were interested in what we were learning, so we were just feeding off of each other…At the end of the day it's just thinking back to why I'm here and what I want to get out of my experience while I'm here.
"The thing that is pushing through it all is just the sense of 'Why' and the determination; knowing what I want to get out of this at the end of the day."
Bergau has known for quite some time that she aspired to a career in health care, acknowledging the influence of her radiologist mother and a grandfather who was an anesthesiologist. 
"The reason why I chose PA is the teamwork aspect; the idea that I can still provide for my patients and that we're one of top jobs in the country," she said. "My lifestyle characteristics are aligned with being a PA."
The drive that served Bergau as a soccer player, at FSU and during a season of playing professionally in Iceland, continues to serve her well.
"I want to know more; I want to better," she said. "I want get this shot in the top right corner. I want to understand this pathway and mechanism of action of this pharmaceutical drug."
So, too, have her playing experiences with a widely diverse set of teammates.
"I basically had the world as my teammates," she said, rattling off their home countries. "Venezuela, Costa Rica, China, Iceland, Ireland and Finland. That's going to help with understanding people's backgrounds and where they come from."
So, while Bergau's arena has changed, her approach has not.
"We all have a goal and you figure out your role," she said. "That's where it comes back to life being a team sport. You figure out your role in life."
"We're lucky that we get to teach the best of the best that show up here," Morgan said, "but then you see, of that really good group of kids, there's always those that rise up and she's one of those. That's just in her nature."