OneFlorida Clinical Research Consortium holds 2017 Annual Stakeholder Meeting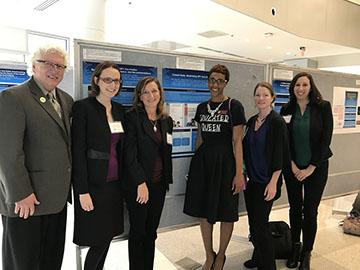 ×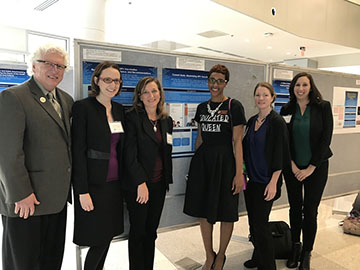 The OneFlorida Clinical Research Consortium held its Third Annual Stakeholder Meeting in Gainesville on January 25th and 26th. Research partners from across the state presented their successes and new research avenues to consider.
The University of Florida and Florida State University were co-founders of the collaborative that led to the formation of OneFlorida which also includes academic partners at the University of Miami and hospital systems such as Florida Hospital, Orlando Health, and Tallahassee Memorial HealthCare. To learn more about additional partners involved with the OneFlorida Research Consortium, click here. Over the past year, the FSU Network for Clinical Research and Training (NCRT) has been involved an NCI-funded (R21) OneFlorida HPV vaccination project – a four part research study designed to improve adolescent vaccination rates. Network practices throughout Central Florida and the Daytona Beach area have been participating in all phases of this study. Dr. Stephanie Staras (UF Principal Investigator), Dr. Michael Muszynski (FSU Associate Dean for Clinical Research & Training and Co-Principal Investigator), Michelle Vinson (Director of the FSU NCRT), and Dr. Brittny Wells (FSU College of Medicine's Department of Behavioral Sciences and Social Medicine) were authors on three HPV study-related research posters accepted to the scientific session of the meeting. Lori Drum and Jennifer Mauck, FSU College of Medicine's Clinical Research & Training Associates, assisted with implementing the studies into practices.
The study abstracts can be found in the 2017 Stakeholder Meeting Materials.
(Photo: Left to right: Dr. Muszynski, Dr. Staras, Michelle Vinson, Dr. Wells, Lori Drum, and Jennifer Mauck)