Congratulations Alex Brenner, M.D. Class of 2022!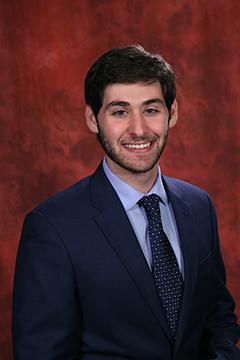 ×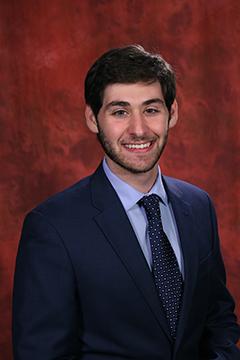 Alex Brenner (M.D. Class of 2022) recently submitted an article to the American Academy of Pediatrics – Section on Pediatric Trainees – for publication through its online pediatric trainee blog. The article describes a children's health advocacy event he helped plan for the College of Medicine's Pediatrics Interest Group. With Brenner's permission, the article is included in its entirety here:
Located in the capital city, Florida State University College of Medicine is poised for advocacy in medicine. Hoping to capitalize on this connection, PIG at FSU invited Alexis Rojas, Program Director, Tallahassee Pediatric Behavioral Health Center, Behavioral Health Navigator Program (BHN), an initiative of Whole Child Leon, to speak to our students on her expertise and insight into advocating for broader resources for patients. The BHN Program serves to improve patient access to behavioral health resources and works as a referral center for pediatricians to connect patients and families to the services they need, such as counseling, play therapy, and connections to financial and transportation resources. Services from the BHN Program are free of charge.
After beginning her talk on the organization's background, Rojas stressed the importance of providing supplemental care to physical health, which unfortunately not all primary care offices are equipped to manage. Rojas then led us to understand the importance of culturally-competent care, as well as broadening our understanding of barriers to care, including the still-prevalent stigma of receiving mental health services.
The BHN Program is currently expanding its reach, thanks to their partnership with the State of Florida. This new state appropriation, "Mental Health & Telehealth Services for Children & Families Impacted by Hurricane Michael" (HB 2683), allows the organization to expand access to behavioral health resources in Jackson County, an area of Florida severely impacted by Hurricane Michael in 2018.
One of Rojas's biggest takeaways is that being an informed consumer of research into behavioral health interventions is one of the strongest ways to show lawmakers the importance of integrating such services into pediatric healthcare. Through their own research initiatives, early data show that BHN services are providing a marked improvement in quality of life associated with increased service use by clients. Also noteworthy, BHN boasts a no-show rate below 25%. 
Making these services more widely available not only helps improve patient and family wellbeing, but also serves to remove stigma from seeking behavioral health services. Rojas culminated her talk by addressing the ways in which we, as future pediatricians, can be advocates, whether it is promoting these services directly to our patients or by influencing legislation on Capitol Hill.
Congratulations Alex!