Labissiere delivers commencement address at Shanks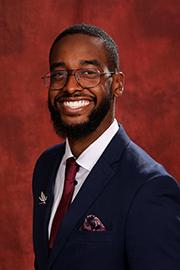 ×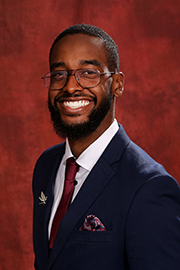 David Labissiere (M.D. Class of 2026) recently gave the commencement address at the fifth- and eighth-grade Progression Ceremony at Shanks Middle School in Quincy.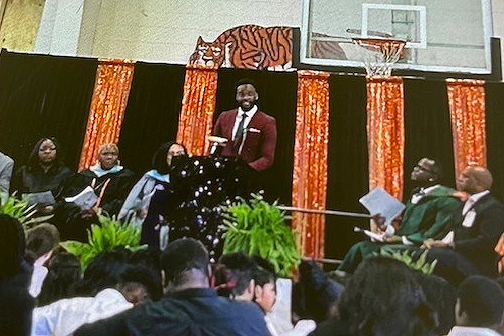 School principal Kisha Jarrett invited Labissiere to speak after he spent his 2023 spring semester preceptorship in Gadsden County working with FSU College of Medicine Associate Professor Susan LaJoie, a certified nurse practitioner with a doctorate in public health, at the Gadsden County School Clinics. The clinics, which support primary health at four schools, are a College of Medicine partnership with the Gadsden County Department of Health and the school district. Myeshia Carroll, who holds a nurse practitioner doctorate, works at two schools and Lajoie two others.
LaJoie said Labissiere assisted with school entrance physical exams for pediatric patients.  
"He was patient-centered and demonstrated a natural gift for relating to children," she said. "The children genuinely enjoyed his calm and friendly manner, and they quickly warmed to him."
A South Florida native known for his curious nature and bringing joy to others, Labissiere said he was able to develop confidence and courage over time and is "paying it forward" by encouraging others not to give up on their dreams.
His Progression Ceremony message to the students was simple: "Don't let anyone tell you what you cannot do."