College of Medicine, IMS students recognized at FSU's annual Leadership Awards Night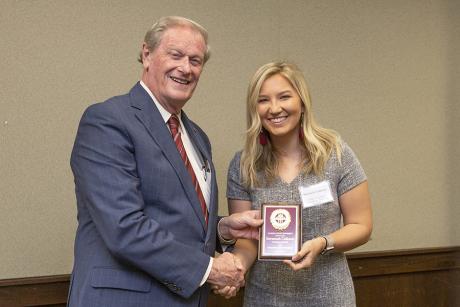 ×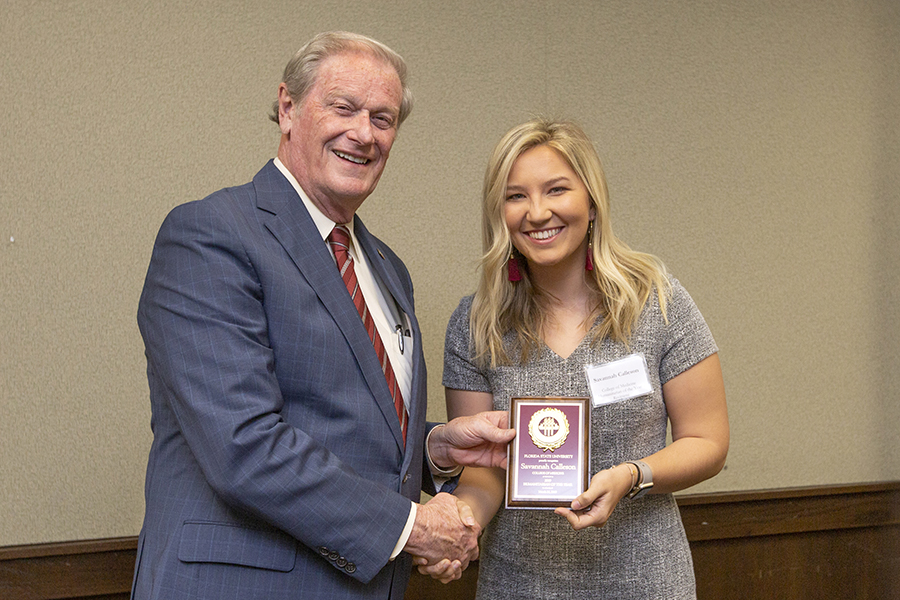 Florida State students, employees and organizations gathered April 9 for the university's annual Leadership Awards Night. 

Second-year medical students MaKayla Smith and Richard Wu each received Academic Leadership Awards. The award is based on academic performance, university service and other contributions in and out of the classroom.

Savannah Calleson (pictured right), an Interdisciplinary Medical Sciences student, was also recognized as a nominee for the President's Undergraduate Humanitarian of the Year Award.

Calleson is a junior majoring in community patient care. She spent summer 2018 serving with Maison de la Gare, a center in Senegal for impoverished and victimized children. She helped nurses provide first aid and taught hygiene and English in the community. 

"The children who we work with live in brutally unsanitary conditions and beg on the streets for their food," Rodney LeRoy of the Maison de la Gare Board of Directors wrote in a nomination letter. "Savannah treated the children with respect as full equals and left each of them with the assurance that they are valued human beings, an assurance that is desperately missing from their difficult day-to-day lives."

Children at the center often suffer from respiratory infections, dental pain, abdominal pain, conjunctivitis, headache, diarrhea, skin problems, burns, malaria, common parasites and more.

"She has the ability to reflect deeply on her experience and learn continuously from it," LeRoy wrote. "It is challenging to be truly effective in this situation within the short period of a few months, but Savannah did this most effectively."

More recently, Calleson participated in a service trip with MEDLIFE providing dental care, general checkups and free prescription medications to rural communities. She also offers companionship to and organizes tutoring for children at HOPE House, a safe shelter for families and children.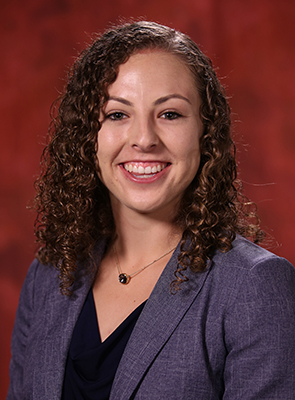 Smith and Wu, the College of Medicine's Academic Leadership Award recipients, are also both heavily involved in community health outreach.
Smith was the assistant director of operations for the Chapman Community Health Program during the 2017-18 academic year and helped plan and execute health screenings, promote preventive health education and foster community development.

She is a member of the U.S. Navy's Health Professions Scholarship Program and has held leadership positions and led initiatives for student-run Cover the Uninsured Week and Racism Awareness Week events. 

Smith is also the vice president of the Geriatrics Interest Group and has coordinated health screenings at Westminster Gardens.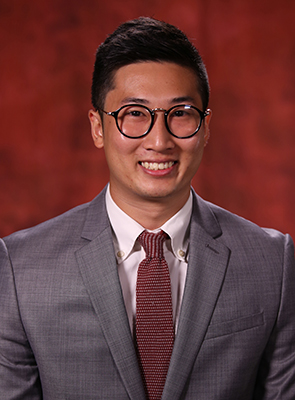 Similarly, Wu served as the vice president of FSUCares. He coordinated health screenings at the Kearney Health Center, organized annual health fairs in Quincy and supported global medical service trips.

Wu is also the Class of 2021 student representative for the Council on Diversity and Inclusion at the College of Medicine and is the class's Years 3 and 4 curriculum representative. In that role, Wu mediates communication between the college's curriculum committee and his class.

A full list of 2019 Leadership Award recipients can be found here.