Biomed student Chris Hagemeyer elected Speaker of COGS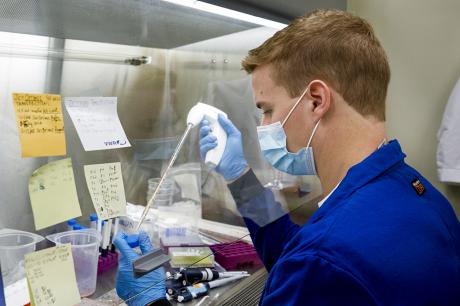 ×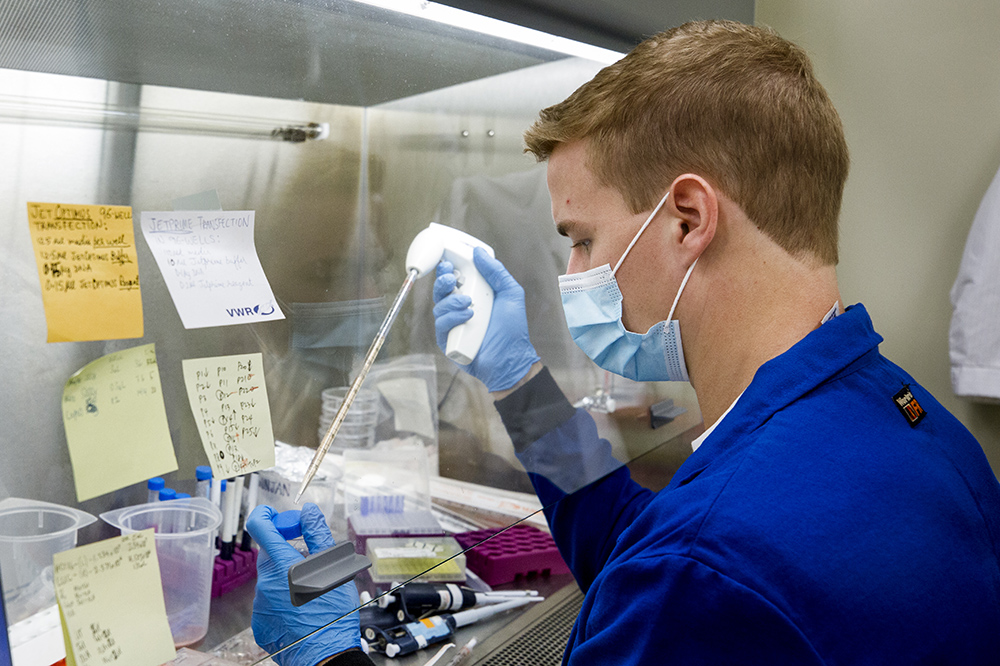 January 2021
Florida State has more than 9,000 graduate students, accounting for a significant portion of the university's enrollment.
This January, Biomedical Sciences graduate student Chris Hagemeyer was elected as speaker of the 29th Congress of Graduate Students (COGS). In this role, he'll represent the large community of grad students at FSU – including medical and law students – and be their voice within the university's governance structure. 
"As the new speaker of COGS, I hope to increase our capacity to act as a liaison between the graduate students and the university, as well as open up new avenues for communication, such as social media, to provide transparency between COGS and graduate students," Hagemeyer said. 
Hagemeyer is a third-year graduate research assistant in the lab of Akash Gunjan at the College of Medicine.
"Our ability to help graduate students is largely dependent on our awareness of their problems," he said. "The changes I have in mind resolve this by soliciting student feedback and suggestions and providing a new platform to promote all the extraordinary things our graduate students are doing on campus."
A loyal graduate of FSU, Hagemeyer received a bachelor's degree in biological sciences and studied genetics and hypoxic stress in the lab of Biology Professor Hank Bass during his undergraduate career.
Now, within the Gunjan Lab, he studies a specific type of fatal childhood brain tumor known as a diffuse intrinsic pontine glioma in hopes of finding new targeted therapeutics to treat them.
As the COGS speaker, Hagemeyer presides over meetings and leads the executive committee. Hagemeyer also represents COGS on a number of committees including the board of the Office of Governmental Affairs and the board of the FSU Childcare Center.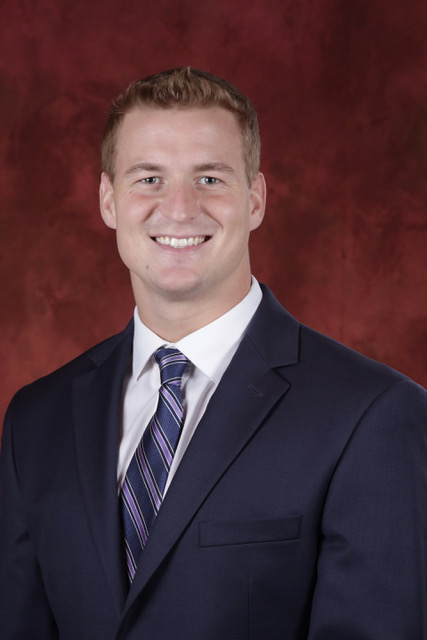 "I wanted to find new ways to help my community outside of the lab, which propelled me to become a COGS representative and subsequently led to my involvement with the Medical Student Council and the Biomedical Sciences Graduate Student Organization at the College of Medicine," he said. "Although it can be time consuming, it's extremely rewarding to participate in these exceedingly active organizations that are of immense importance to my fellow graduate students here at FSU."
As part of his role, he will also meet regularly with the Dean of the Graduate School and the university's president.
COGS is also responsible for allocating nearly $600,000 of funds to various recognized student organizations (RSOs) within the graduate student body. The funds help support students presenting their research at conferences, hosting workshops, inviting professional speakers, and even subsidize childcare services.
"For the rest of my time at FSU, I will remain committed to helping my fellow students and community while advancing my skills as a graduate student researcher," Hagemeyer said. "I plan to attend medical school after earning my Ph.D. in order to combine my passion for biomedical research and clinical care. I aspire to one day be a practicing oncologist while maintaining an emphasis on conducting clinical research."
College of Medicine students have long been involved with COGS, consistently filling both representative seats every year. Joining Hagemeyer as a leader within COGS is fifth-year biomed student Caitlyn Blake-Hedges, who has served as deputy speaker of finance for the last two years.