Self-study: preparing for reaccreditation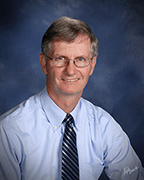 ×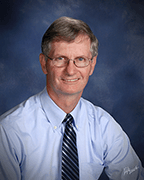 March 2018

The College of Medicine is quietly at work on one of the most painstakingly important tasks a medical school undertakes: an 18-month self-study in preparation for an accreditation site visit.
The site visit, by the Liaison Committee on Medical Education (LCME), is scheduled for April 14-17, 2019.
There are 12 LCME accreditation standards and 93 elements. During the self-study process students, faculty, staff, administrators and other constituents are performing a comprehensive review of institutional compliance with all standards and elements in the context of the educational program.
The process began in January with the establishment of a steering committee and six self-study committees. It includes:
• Collecting and reviewing data about the medical school and its educational programs
• Identifying institutional strengths and any concerns requiring action
• Developing strategies and processes to ensure that strengths are maintained and concerns are properly addressed
• Ensuring that processes are in place allowing the college to remain engaged in ongoing planning and quality improvement
The process of continuous quality improvement is active and portions of an LCME data-collection instrument have already been completed. Our medical students have participated in an Independent Student Analysis (ISA) and a summary of findings from their work is nearly complete.
Everyone in the college has a role to play in the process, whether it be officially serving on one of the committees, attending meetings, gathering data, creating spreadsheets, or performing a multitude of other tasks during the self-study.
As the first medical school established in the 21st century, we have celebrated many successes since our first class matriculated in 2001. While student academic performance, graduation rate and Match Day results speak for themselves, it is our responsibility to make sure we share our many successful outcomes with the LCME and the rest of the world.
In 2011, we became the first new medical school of the 21st century to be reaccredited. We are proud of our many accomplishments and also mindful of areas to improve the innovative model upon which we were founded.
I want to thank everyone for enthusiastic participation in this process as we move forward. Many of you will serve on committees, attend meetings, gather data, create spreadsheets, and perform a multitude of other tasks during the self-study. We are fortunate to be undertaking this activity at the same time we are updating and implementing our strategic plan. Each of these activities will be beneficial to the other.
Our goal is to continue to raise the bar in educating and developing exemplary physicians who practice patient-centered health care, discover and advance knowledge, and are responsive to community needs, especially through service to elder, rural, minority and underserved populations.

John P. Fogarty, Dean
FSU College of Medicine

From the LCME website:
Scope of the LCME
Medical education programs leading to the M.D. degree in the United States and Canada are accredited by the Liaison Committee on Medical Education (LCME). The LCME's scope is limited to complete and independent medical education programs whose students are geographically located in the United States or Canada for their education and that are operated by universities or medical schools chartered in the United States or Canada.

Purpose of LCME Accreditation
LCME accreditation is a voluntary, peer-reviewed process of quality assurance that determines whether the medical education program meets established standards. This process also fosters institutional and programmatic improvement. To achieve and maintain accreditation, a medical education program leading to the M.D. degree in the United States and Canada must meet the LCME accreditation standards contained in the LCME document Functions and Structure of a Medical School. Programs are required to demonstrate that their graduates exhibit general professional competencies that are appropriate for entry to the next stage of their training and that serve as the foundation for lifelong learning and proficient medical care. While recognizing the existence and appropriateness of diverse institutional missions and educational objectives, the LCME subscribes to the proposition that local circumstances do not justify accreditation of a substandard program of medical education leading to the M.D.degree.
For medical education programs located in the United States, accreditation by the LCME establishes eligibility for selected federal grants and programs, including Title VII funding administered by the U.S. Public Health Service. Most state boards of licensure require that U.S. medical schools granting the M.D. degree be accredited by the LCME as a condition for licensure of their graduates. Eligibility of U.S. students in M.D.-granting schools to take the United States Medical Licensing Examination (USMLE) requires LCME accreditation of their school. Graduates of LCME-accredited schools are eligible for residency programs accredited by the Accreditation Council for Graduate Medical Education (ACGME).
Pictured above:  John P. Fogarty, M.D., family physician and dean of the Florida State University College of Medicine.