Meek chosen as next Orlando campus dean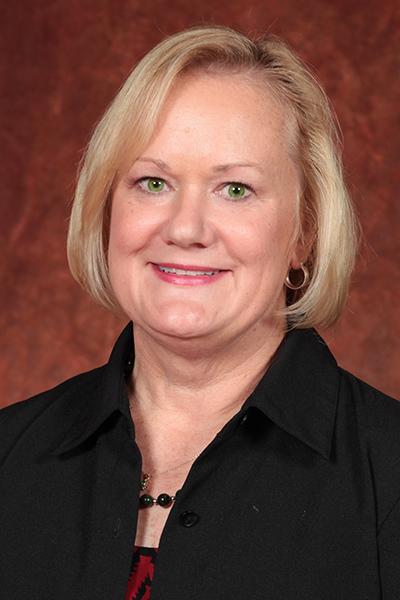 ×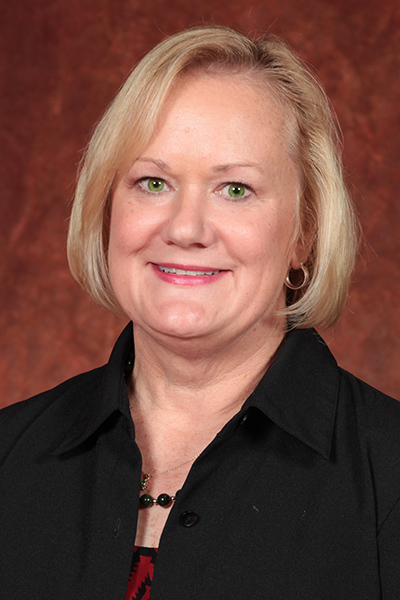 Joan Meek, the College of Medicine's associate dean for graduate medical education, next month will become dean of the college's Orlando Regional Campus.
Dean John P. Fogarty made the announcement in an email to faculty, staff and students.
"After living in the Orlando area since 1994, and practicing pediatrics at Orlando Health's Arnold Palmer Hospital for Children for more than 20 years, I am excited to serve as the next dean of the Orlando Regional Medical School Campus," Meek said.
She will replace Michael Muszynski, who is stepping down after the Class of 2019's graduation May 18. Her first day in her new job is May 20.
"It is an honor to follow Dean Muszynski in this role," Meek said. "The opportunity to mentor the students assigned to the Orlando campus during their clerkship years is what drew me to this opportunity. I also look forward to engaging with the local community and supporting the faculty and staff who are instrumental in teaching our students in the Orlando area."  
Meek earned her M.D. at the University of Kentucky College of Medicine and did her pediatric residency training at Duke University Medical Center.
She was on the teaching faculty of the pediatric residency training program at Arnold Palmer, where she served as program director from 2004 to 2012. Throughout her professional career, she has been actively involved in the education of pediatric residents and medical students. She was the pediatric clerkship director for the Orlando Campus from 2002 until 2014.
Meek is also a registered dietitian and an International Board Certified Lactation Consultant. She previously served on active duty as a pediatrician in the U.S. Army Medical Corps. Her clinical interests include infant and pediatric nutrition, human lactation and breastfeeding support, and newborn care.
In recent years, her focus has been on expanding the College of Medicine's graduate medical education.
"Joan has been instrumental in helping us develop and oversee our residency programs at Lee Health, Sarasota Memorial and Tallahassee Memorial, along with our dermatology programs in Tallahassee," Fogarty wrote. "Please join me in congratulating and welcoming Dr. Meek as she takes on this new role."
Fogarty also had praise for Muszynski, who has been dean for over 15 years: "He was instrumental in the success of the campus from our early days, graduated the first class, and saw us through our initial LCME visits and our reaccreditation in 2011. He has provided wise advice and counsel to our students in his time there and will continue to support students there who wish to develop research proposals and projects."
This will be the new lineup of campus deans: Luckey Dunn, Daytona Beach; Juliette Lomax-Homier, Fort Pierce; Joan Meek, Orlando; Paul McLeod, Pensacola; Nicole Bentze, Sarasota; and Sandeep Rahangdale, Tallahassee.